A few days ago, news outlet Business Insider exposed in a report an alleged partnership between social media giant Facebook and open-source cryptocurrency payment company Stellar (XLM), to develop tools that enable incorporation of blockchain and digital currencies to the platform.
This rumor was debunked by a spokesperson from the social platform on August 10 during an interview for the website Cheddar.com, asserting that the company "not engaged in any discussions with Stellar, and we are not considering building on their technology."
This statement contradicts what was reported by Business Insider, which quotes data provided by sources of Stellar that comented, after talking about a supposed reunion between the two enterprises:
"It would make sense for Facebook to record payments transactions onto a distributed ledger like Stellar."
Facebook has its own blockchain tech research team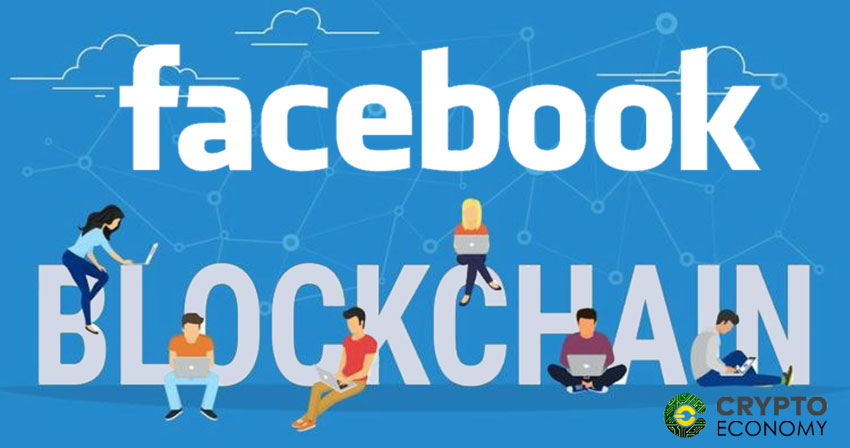 Although Facebook is used to hold meetups with tech experts before making moves related to acquisitions or developing by their own account, this could be just a rumor, for the social platform announced, on May, the assembly of a team to work in blockchain technology adoption.
This initiative is led by David Marcus, head of Facebook's messaging app Messenger, and since July he is accompanied by Evan Cheng, chief of Engineering at the same company, and holding the same position in the new department.
The idea is that both experts join efforts to explore possible applications for the distributed ledger technology (DLT) and to this end, they reorganized three divisions by separate: a group of "family apps", "central product services" and "new platform and infra".
"The company was making a long-term bet on blockchain that would most likely resemble its investments in artificial intelligence. Rather than targeting a specific vertical, such as payments, Facebook's blockchain group would provide a foundation from which the firm will be able to target an array of possible opportunities," a source from Facebook commented.
Since the announcement of this reorganization, rumors surrounding the decisions of the social media giant have been there, such as another false positive from Cheddar, in which they pointed at the company's intentions of launching its own in-app cryptocurrency, despite having banned advertising campaigns related to (in the beginning) digital currencies and initial coin offerings.
It is worth highlighting that, in spite of the stir caused, there have been no more official announcement regarding blockchain technology integration to the platform beside those mentioned before and even though having been reviewed in several well-known media outlets, nothing more have been confirmed as of yet.