A partnership is a great way to reach a wider range of the community, the virtual real estate platform understand that fact quite well, sealing recently, a new partnership with the smartphone giant.
A partnership that could send Decentraland to new high
The virtual real estate platform recently made the announcement via his social media, indeed, in a tweet, the Decentraland team announced that they will enable their ecosystem of features on the Exodus 1, a well-known smartphone in the Blockchain-powered mobile industry, all Decentraland's user will be able to store their asset in the Zion vault.
Decentraland' LAND and MANA will be stored in the Zion vault, and the phone's hardware will be storing the private, quite a secure way as Decentraland user's data, asset, and personal information will be sealed directly within the phone, this collaboration seems to be promising as both Decentraland and HTC consider security as the pinnacle of their product.
HTC has already proved itself when it comes to build-quality of its product, the company has also created virtual reality technology that is used in many platforms, showing the importance of the smartphone giant in the industry, now that Decentraland has a well-established company as associate, they will be able to make their platform accessible for more people in the industry.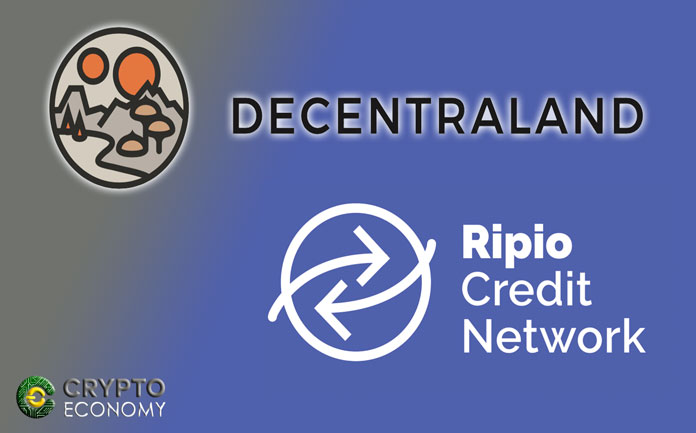 Decentraland surge after the announcement
This partnership does not only bring long-term avails for the virtual real estate platform but also short-term, as the startup peaked toward new high, indeed, shortly after the partnership news the startup gained 45 percent of its value, expressing clearly the acceptance of this partnership by the community.
Decentraland is trying to compete in the mobile environment concurrence, a race that fundamentally aims to gain more adoption in the market, as Electroneum a surging startup already launched its very own smartphone, with the functionality of its platform built-in.
However, this alliance seems to be profitable for all the present actors, HTC gets an opportunity to expand its handling in the cryptocurrency market and Decentraland gets a well-established partner which moreover, has acquired on virtual reality technology, it is only a matter of time to see the offsprings of this partnership.