Binance, the leading cryptocurrency exchanges by trade volume and one of the fastest crypto-to-crypto trading platforms has announced its new partnership with leading payment processing company Simplex that will allow Binance to enable payments through credit and debit cards.
This feature is now live on the Binance platform starting today January 31st according to a press release on the Binance blog. Binance users will be able to use both MasterCard and Visa to purchase the big four cryptocurrencies that is Bitcoin [BTC], Ethereum [ETH], Litecoin [LTC] and Ripple [XRP].
Accepting debit and credit cards is a move that has taken several cryptocurrency supporters by surprise. Binance, being one of the largest cryptocurrency exchanges, will ensure that purchasing crypto is more convenient as opposed to previous attempts that would require users to utilize other exchanges then send their assets to Binance to acquire an asset that was listed on the platform.
Binance CEO Changpeng "CZ" Zhao broke the news to his Twitter followers by writing,
"Buy crypto with your credit card! In our testing, Simplex does not support all credit cards but does have a decent coverage. Good luck!"
According to the press release, CZ said that,
"We want to provide Binance traders with fast and easy access to crypto, in the most secure way possible. Partnering with Simplex allows us to instantly bridge the gap between credit card payments and crypto for traders globally. On Binance.com, you can now buy crypto with credit cards and start trading in minutes."
Purchasing crypto using plastic was one of the most requested features on the leading platform but users could opt for the service on other leading exchanges such as Coinbase if their jurisdictions were supported. Binance only runs fiat-to-crypto services on its subsidiary platforms in Uganda and the recently launched Binance Jersey but not anymore.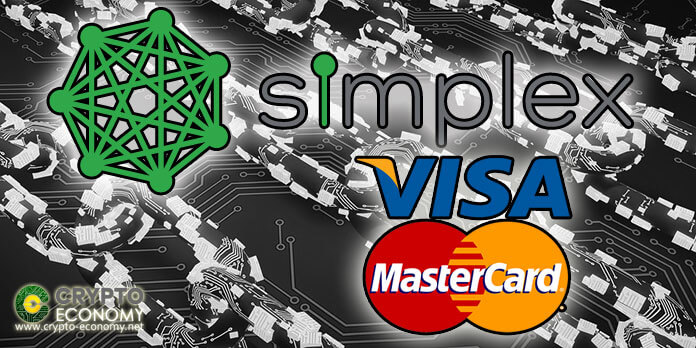 Simplex is an Israeli-based FinTech company that "guarantees fraud-less payment processing solutions." The company also has subsidiaries situated in the UK, USA, and Lithuania. Commenting on the partnership with Binance, Nimrod Lehavi, the co-founder and CEO of Simplex said,
"Easy and fast credit card payments, for mainstream users, is a key factor in wider adoption of crypto in general. We're thrilled to partner up with Binance and together enable a much better, fast and easy experience."
This move will boost the adoption of cryptocurrency by allowing for easier and faster access to digital assets through Binance which is one of the most widely adopted exchange and supports the trading of more than 150 digital assets.