The highly anticipated BitTorrent Token ICO sale has finally happened and it only took 18 minutes. BitTorrent Token is a Tron affiliated project following the TRC-10 token standards.
The project was incubated in Binance's new Launchpad and the sale of tokens was carried out through two simultaneous sessions.
One session was accepting the Tron cryptocurrency as payment while the other was accepting Binance Coin (BNB) tokens. Following the token sale, BitTorrent raised about $7 million in total. That is 159,403,820.4 TRX which (at the current market rates) represents about $4.1 million and another 433,382.4 BNB worth around $2.7 million.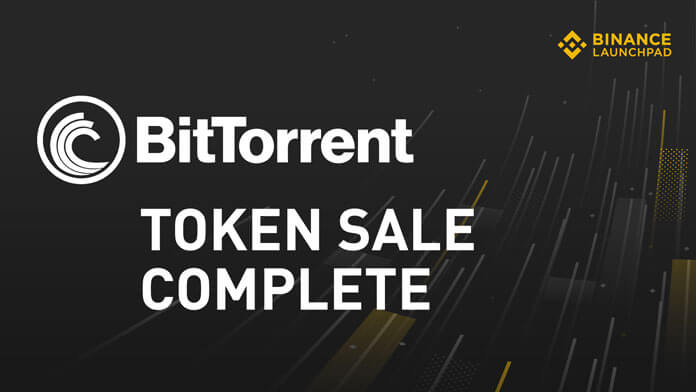 Despite the token sale taking a mere 18 minutes, Binance CEO Changpeng "CZ" Zhao said in a tweet that were it not for technical hitches, the token sale could have lasted a mere 18 seconds. His tweet read:
"Took about 18 minutes, due to a system issue, would have taken 18 seconds otherwise. Demand was astronomical."
Justin Sun, the founder of Tron, on the other hand, took to appreciating the Binance platform for conducting a successful token sale. He also tweeted after the sale saying
"Very successful public sale and thanks for @cz_binance and @binance support! I just wonder how long it takes to finish our sale."
His question got a response from CZ apologizing for unanticipated technical glitches in the process.
The BitTorrent sale began on January 28th, 2019 at 3:00 PM (UTC) and concluded 18 minutes later. The token sale was oversubscribed which meant that several other potential investors were locked out of the sale, partly because of the technical mishaps and others due to poor timing. Not to be left out though, according to a tweet by CZ, it seems that Tron will be airdropping some of their tokens to individuals who tried to purchase the tokens but were unable to.
One user asked CZ to conduct another token sale to which CZ replied with a simple "it's coming" response.