Japan-based Coincheck cryptocurrency exchange has announced the launch of its cryptocurrency OTC (Over the Counter) desk aimed at attracting institutional investors. According to the announcement, the exchange will allow clients to purchase Bitcoin for a start at minimum orders of 50 BTC.
It is expected that more crypto assets will be supported going forward. The new service will allow large-scale traders to sell and purchase cryptocurrency more swiftly without affecting the order-book. The OTC desk will be operating on the weekdays starting 10:00 AM to 1500hrs (local time).
Coincheck was acquired in April 2018 by the Japanese online brokerage Monex Group for a reported $33.5 million following the January 2018 hack on its platform that saw the exchange the largest number of cryptocurrency in any hack in blockchain history.
More than $500 million worth of the NEM [XEM] cryptocurrency was stolen during the heist. Under new management, the exchange was able to rebuild its systems and satisfy the local regulators' requirements to operate an exchange. The Financial Services Authority (FSA) granted the exchange an operating license in November 2018. Coincheck is now a fully regulated exchange under the country's Payment Service Act.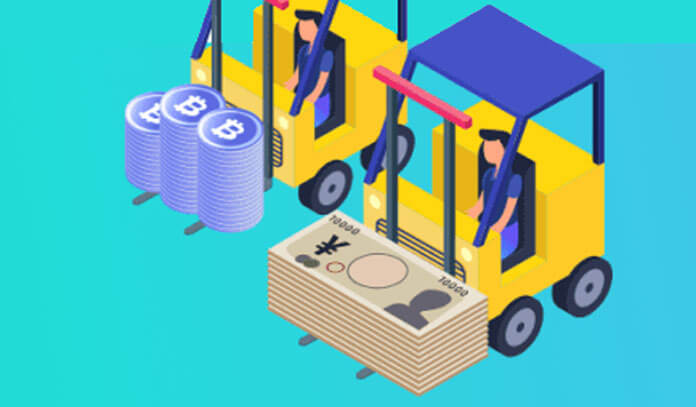 Coincheck's latest offering follows the footsteps of leading America cryptocurrency exchange Coinbase, which also launched an OTC desk for its institutional clientele back in November 2018. The exchange is also fully regulated by the SEC and received its broker license back close to a year prior to opening its OTC desk.
In order to comply with the revamped Japanese FSA regulations following its record-breaking hack, Coincheck had to implement new Anti-Money Laundering (AML) rules as well as Know Your Customer (KYC) procedures. In addition, it delisted privacy-focused cryptocurrencies such as Zcash and Monero. Monex has committed to reimbursing Coincheck's hack victims and joined the Japan Network Security Association as a measure to try to restore its tainted image.