The recent free fall of the crypto market has also put another crypto-related market called DeFi in a bearish trend as the total value locked (TVL) on DeFi platforms dips below $100 billion.
According to DeFi tracker DeFi Llama, TVL locked on DeFi platforms across all blockchain networks was at an all-time high (ATH) of $164.19 billion on May 10th, 2021. The event like Tesla banning Bitcoin payments and the Chinese crackdown on cryptocurrencies and Bitcoin mining that in the last two weeks triggered a market-wide Bitcoin sell-off. The crypto market panicked and the price of every coin and token started to drop.
As a result, the crypto market in total has seen more than $1.2 trillion in value vanish in less than two weeks. DeFi sector is also feeling the shocks as hot defi tokens have on average seen their token values fall by at least 60% since their recent all-time highs. This free fall resulted in the total value locked (TVL) across all DeFi platforms falling from its all-time high value of $164.19 billion on May 10th to its current value of $98.03 billion at the time of writing.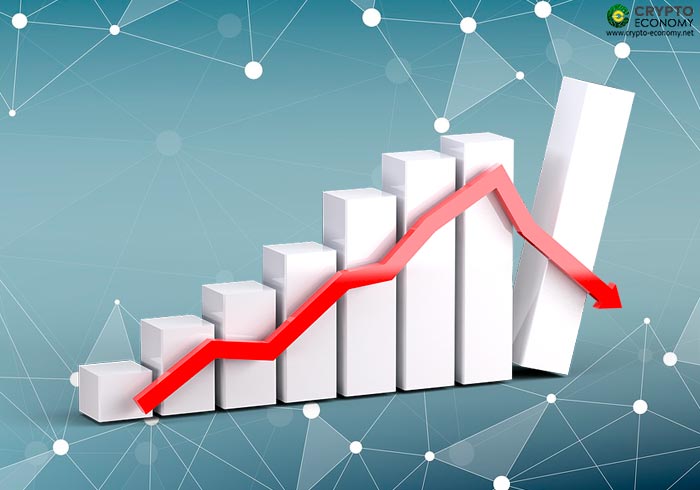 Decentralized Finance (DeFi) was a major contributor to this year's surge in the cryptocurrency market. DeFi giants like Uniswap, Maker, Compound, and Aave saw their tokens' prices skyrocketed to record highs.
According to CoinMaketCap, Uniswap token UNI has dropped from $40 on May 10th to $17.25 at the time of writing. Maker (MKR) dropped from $5,350 on May 10th to $2,965 on Monday, May 24th. Compound (COMP) dropped from $748.3 to $354.89 at the time of writing. Overall, the total altcoin market cap has fallen by more than 50% from a record high at $1.48 billion on May 11 to a low of $700 million.
Even with the current market turbulence and sell-offs across a broad range of cryptocurrencies, the CEO of Tron Justin Sun believes that the bull market is not over yet. In one of his tweet on Monday, Justin said:
"The bull market is certainly not over. We are in the period of the adjustment of the bull market. June will build a steady trend. July and August will certainly start a new round of bull market."
A pool created by Michael Salor, CEO of Bitcoin bull Microstrategy, about holding or selling Bitcoin show that the community has not lost hope as 52.6% of the pool respondent said that were holding Bitcoin. 36.6% said that they bought Bitcoin in the last week. Only 10.8% of respondents said that they sold Bitcoin last week.
This week in #Bitcoin:

— Michael Saylor (@michael_saylor) May 22, 2021
---
If you found this article interesting, here you can find more Blockchain and cryptocurrency news