The controversial Craig Wright yet again causes commotion among the crypto community with his radical positions. In this opportunity, Ethereum and Ripple were the targets of his wrath.
The Australian computer scientist and businessman, known as Faketoshi, recently claimed that Ethereum has no use case and that Ripple should be eliminated for being an unregistered illegal security platform.
"Any use-case for ETH no longer exists following the confirmation by the @SEC_News on ICOs. All as I have been trying to say for years," Wright commented in a tweet.
That same publication continued: "Next target, XRP. Another illegal unregistered security platform to take down".
The tweet followed US Securities and Exchange Commission (SEC) decision of fining 2 cryptographic companies, for amounts up to $250.000 after having carried out  initial coin offerings (ICOs) without due registration.
On November 14, the SEC published its annual compliance report, which contemplated many different legal actions, taken by the regulatory agency around digital assets and ICOs this year.
Similarly, last September, the regulatory body penalized with fines for $ 250,000 and $ 471,000 respectively, to digital assets firms Crypto Asset Management (CAM) and Token Lot firms, for not being properly registered.
The crypto community against Wright
Shortly after the man behind Bitcoin Cash SV gave his opinions, a group of Ripple supporters became enraged and a wave of tweets invaded Wright's timeline.
Adjectives such as "anarchist" and "ignorant" were used to describe his position. He was even compared to a character from the popular television series The Walking Dead.
"Anarchists i'm fine with you having a vision and want your vision to succeed but to make the whole world burn, to spread lies, to become what u started of fighting against urselves is just sad! XRP is clearly not a security… U prove it within the utility of the token" was one of the replies he received.
For his part, @AlexKJanssen told Wright:
"I think Prof Fistanus doesn't have a clue about the definition of a security in crypto space.  Let me educate him once. 1. Ripple never had an ICO 2. The xrp ledger is highly decentralized 3. Xrpl works independent from Ripple. The ledger continues to function if ripple is gone"
A polemical figure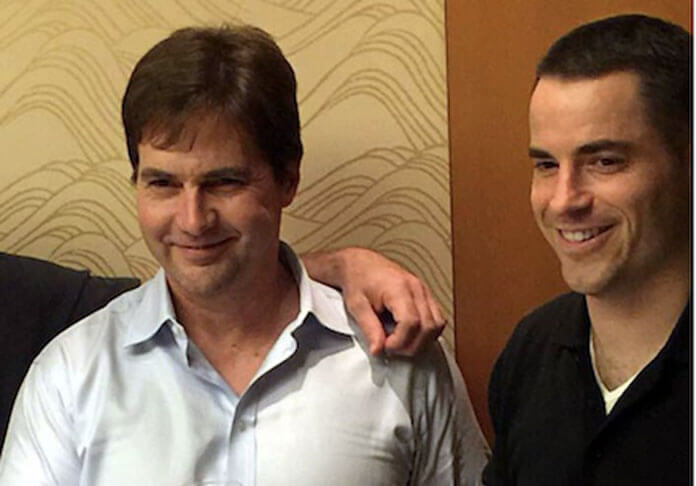 The leader of the nChain firm, seems to enjoy trouble – and he shows no interest in maintaining respect for the cryptographic community either, since he does not miss any opportunity to attack other personalities.
A few days before Bitcoin Cash's Hard Fork, owner of the crypto wallet service Bitcoin.com Roger Ver, reported a quarrel he had with his former partner after receiving a threatening and vulgar email.
Wright has also accused Ver to promote child pornography, in the past.
As if that were not enough, he has repeatedly claimed to be the mastermind behind the creation of Bitcoin, the first cryptocurrency in the world, which has earned him contempt from other major figures in the world of digital economy.