More and more people are entering the commerce and exchange of cryptocurrencies making this part of cryptography an area with a lot of activity that requires constant attention. This attention is based on the knowledge of the fluctuations of a highly dynamic market, and this in turn requires time, analysis and the best possible information. All this in real time is brought by CoinAnalyst and we will talk about them in this opportunity.
CoinAnalyst takes advantage of artificial intelligence to collect and process all the big data it takes from all available information resources about the crypto market activity and presents them to its users, investors and companies in general that need a refined information  and with reliable recommendations for a successful decision making.
The CoinAnalyst platform collects continuously and almost in real time all the relevant information about cryptocurrencies and ICO from all available sources, which it does through semantic indexing and the structuring of data online through pattern recognition and artificial intelligence.
The machinery and engineering that drives this is the award-winning technology of Cogia, the firm behind the CoinAnalyst platform. Cogia Intelligence has 7 years of experience in the development of Big Data Analytics technologies, with Fortune 500 clients and an impeccable reputation.
CoinAnalyst draws on thousands of available sources, including social media, media and even Telegram groups. With their sources and information processing they discover scam-ICOs early and alert their users about these questionable projects, preventing them from reality.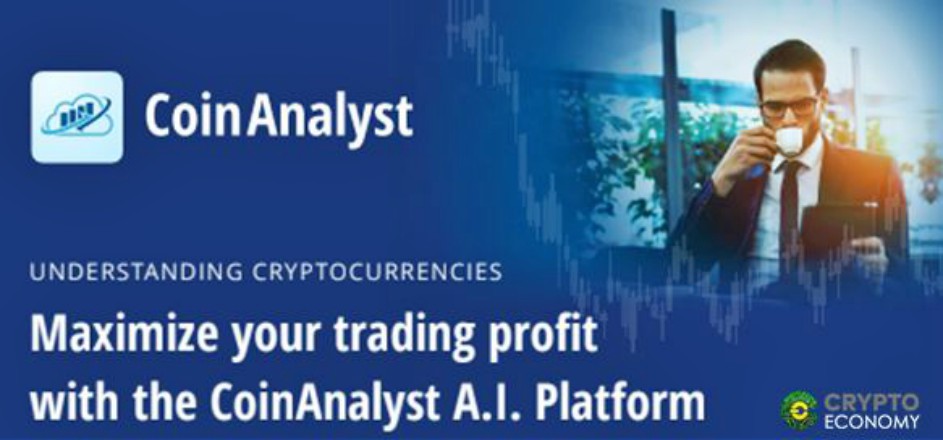 In its potential CoinAnalyst also presents user and investor sentiment analysis, notifications, Trading Tips, Influencers Identification, Events Calendar, and more.
In a way similar to what Bloomberg is in the conventional financial market, CoinAnalyst aims to become the equivalent provider of information in the crypto market globally. The value and quality of information of CoinAnalyst will grow in proportion to the number of users that become part of the platform.
The monetization strategy of the CoinAnalyst platform has two main pillars. First CoinAnalyst will deliver by subscription editorially managed content and several selected data sources. This subscription will be payable through the platform's own tokens, the COYs.
CoinAnalyst will also place and auction certain services, raw data, mood data and other exclusive content only through its tokens.
The CoinAnalyst platform has its standard native utility token ERC20, abbreviated "COY", which allows the use of services within the CoinAnalyst platform. All CoinAnalyst services will be purchased through the COY tokens.
CoinAnalyst has successfully carried out its pre-sale of tokens, and is currently in full ICO, which will end on October 31, 2018. Each COY token has a value of 1 EUR = 100 COY.
For more technical details of the platform, we recommend to check their White Paper. Likewise, to become part of the ICO you can access https://www.coinanalyst.tech/sale/  and also join at their Telegram channel to receive information about the platform news.