As we saw yesterday in Crypto-Economy, the Financial Services Agency (FSA) of Japan has granted the cryptocurrency industry a status of self-regulation. This has enabled the Japan Virtual Currency Exchange Association to monitor and approve exchanges. Brad Garlinghouse, CEO of Ripple, has spoken positively about it.
The FSA approval is good for Ripple because it will help exchanges to fight money laundering, set rules to safeguard customer assets and establish a standardised set of rules for crypto-aligned businesses.
Last year, Japan became the first country to regulate cryptocurrency exchanges.
Japan is one of the most active countries when it comes to cryptocurrency exchanges. It has been a target for hackers and for that reason FSA acts as a watchdog and has set new criteria that allow them to survey companies.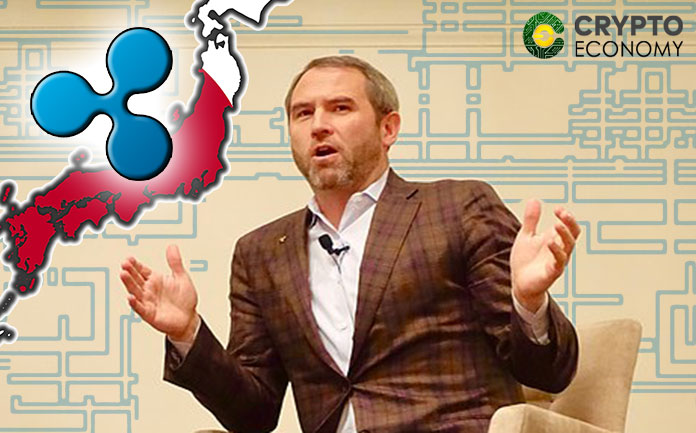 The workload of the FSA
The FSA is designated to add 12 more people to its work body with the aim of appraising the different crypto exchange license applications. Kiyota Sasaki, FSA's Vice chairman, believes that the addition will help with the expansion of the crypto industry.
Suzuki, an expert in crypto-industry regulation said,
"The self-regulatory body's workload is likely to be heavy and there is an issue of whether it can secure enough staff with expertise in crypto exchange business."
Sasaki said that around 30 people build up the whole team that will oversee crypto exchanges. A significant part of this human resource has to do with the adjustment the FSA has gone through in terms of the approval process for crypto currency exchanges since Japan is among the most active countries in regards to digital coins usage and crypto exchanges.
Good news for Ripple
Ripple CEO Brad Garlinghouse had this to say concerning these developments in Japan:
"The XRP space requires thoughtful regulation that doesn't sacrifice nimble innovation. Japan's FSA decision is a step towards striking the balance."