The controversial Bitcoin Cash fork has further split the network ideologically mainly based on the lack of consensus among the network's developers. However, Bitpay has lent its support on the Bitcoin Cash ABC side of the upcoming fork.
In a blog post, Bitpay made it clear that the platform has no plans to change its software that supports Bitcoin ABC implementation.
The post marginally rendered stated,
"BitPay's system uses the primary software implementation of Bitcoin Cash called Bitcoin ABC. Bitcoin ABC has scheduled a Bitcoin Cash protocol change via hard fork on November 15th. […] BitPay has not made any plans to migrate from the Bitcoin ABC implementation of Bitcoin Cash to a different implementation."
In view of the upcoming fork, the payment processing platform advised that users not send payments during the period of the fork to forestall the possibility of funds being double spent.
According to the statement to users,
"During the fork, your funds held in your wallet will be safe, and you won't be at risk of losing funds. However, we strongly recommend that you stop sending or receiving transactions from your Bitcoin Cash wallets at 10 AM EST (about two hours before the fork). During a hard fork , there is an increased risk that outgoing or incoming transactions can be lost or double-spent."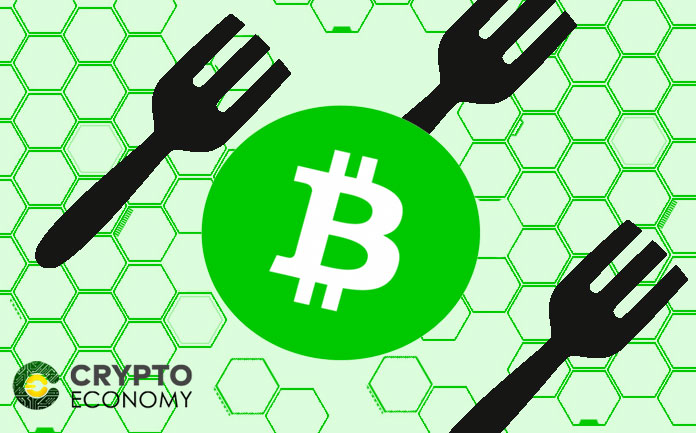 Bitpay is another big player in the in the industry lending its support to the Bitcoin ABC developers of Bitcoin Cash. Others that have indicating that they will be backing it are Coinbase and Binance.
The Bitcoin ABC client is the original version of Bitcoin Cash that attempts to fulfill the Satoshi vision in the original Bitcoin whitepaper. The client also has the support of Coingecko, the largest mining pool of the network.
Craig Wright, the self-proclaimed Satoshi and his team at the Nchain branch of the fork believe that they are restoring the original version of Bitcoin even though available evidence is yet to prove the veracity of their claim.
Jimmy Nguyen of Nchain said earlier this year,
"Answering the call of miners, nChain is happy to provide technical capabilities needed to support Bitcoin SV. Once the Bitcoin protocol is fully restored and maintained, global businesses and developers can reliably build robust applications, projects and ventures upon it – just as they reliably build upon the long-stable Internet protocols. The future of Bitcoin is big blocks, big business, and big growth. Bitcoin SV is an important step toward that big future by advancing the professionalization of Bitcoin."