Javier Alonso, Deputy Governor of Banco de España (Bank of Spain), indicated in the closing of the workshop "The Fintech Revolution", that Banco de España has detected 20 Icos (Initial Coin Ofering) operating in Spain through other countries.
The Deputy Governor of Banco de España dedicated this closing to address two points: in the first point they discussed issues on organizational changes to address the challenge of financial innovation and the second point spoke about cryptocurrencies.
Cryptocurrencies:
Regarding cryptocurrencies, Javier Alonso stated:
"We have stressed that they do not have the legal consideration of money or deposits and that, therefore, do not benefit from the protections and guarantees provided in the regulation of banking or investment products. "
"While it is true that its relative weight is still small (barely 1% of world GDP), it is clear that cryptoactives are gaining attractiveness among retail investors."
He added that given the interest that cryptocurrencies are acquiring, it is urgent that the authorities adopt a position, both in improving the level of information they have at the moment, and in terms of undertaking public policy actions.
The impact of cryptocurrencies on the financial economy, the market integrity, user safety, tax evasion or money laundering are their main concerns.
"Ultimately, it is about being able to adopt adequate safeguards without losing the necessary flexibility to take advantage of the potential benefits that the underlying technologies could bring, especially the distributed records." said Javier Alonso.
The FSB (Financial Stability Board) and the European Commission have committed themselves in 2018 to identify necessary information to reinforce the tasks of monitoring and measuring emerging risks.
According to the Deputy Governor of Banco de España:
"The answer to this challenge is not to look for a rupturist nature approach but, rather, to identify existing parallels with other financial instruments and, where this is not possible, apply the current guiding principles of the international financial regulation."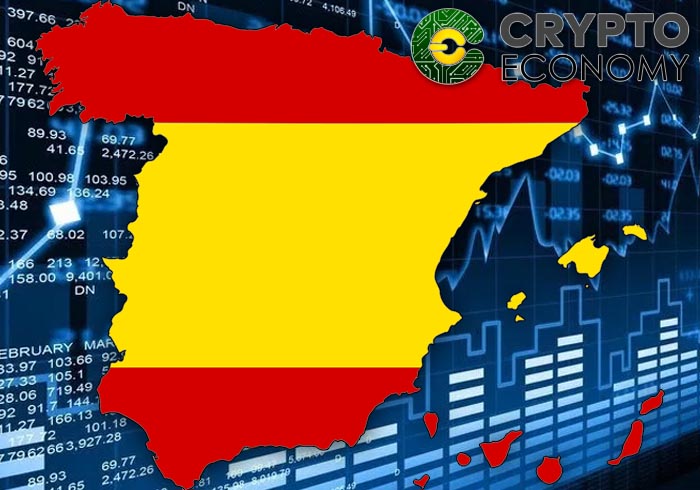 State of cryptoactives in Spain
Banco de España indicates that they do not have official data on the actual situation of the cryptoactives in the Spanish territory, they state:
"We are aware of the existence of a certain level of activity that involves people residing in our territory. For the most part, it is carried out through suppliers located abroad."
These providers provide different services such as exchange platforms, virtual currency loans or brokers.
They have also detected more than 20 Icos that operate in Spain and that are being carried out in other countries such as Switzerland, Singapore, Estonia or territories such as Gibraltar.
Banco de España believes that these processes open up new opportunities, but without forgetting that these changes can also bring new risks.