Law firm Herbert Smith Freehill, tech giant IBM and CSIRO's Data61, have decided to join efforts in order to develop the initiative Australian National Blockchain (ANB), a smart contracts platform to help local enterprises to carry out their businesses in a digital way.
Among its purposes, it will allow Australian-based companies to join the network in order to use digitalized contracts, exchange data and confirm the authenticity and status of legal contracts. It will also allow organizations to automatically trigger processes and events.
"The ANB will enable organisations to digitally manage the lifecycle of a contract, not just from negotiation to signing, but also continuing over the term of the agreement, with transparency and permissioned-based access among parties in the network," reads the press release published on August 29
The Commonwealth Scientific and Industrial Research Organization (CSIRO) is a corporative entity of the Australian government for scientific research, and Data61 is a digital innovation center that forms part of the former, which carries out scientific researches in order to advance in several local industries, and is the one responsible for the ANB project.
On its part, law firm Herbert Smith Freehill, was in charge of providing legal knowledge and oversee all legal aspects to be taken into account for the execution of the project.
The pilot program – that will begin by the end of this year – seeks to have the support and participation of banks, law firms, companies and other local regulators.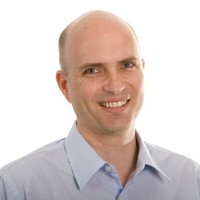 Dr. Mark Staples, senior research scientist at Data61, said:
"Data61's independence and world-leading expertise will help to catalyse the creation of digital infrastructure for Australian businesses to transition to a digitally-enabled future. For complex enterprise contracts, there are huge opportunities to benefit from our research into blockchain architecture and into computational law."
For his part, Paul Hutchinson of IBM Global Business Services, asserted:
"Blockchain will be to transactions what the internet was to communication – what starts as a tool for sharing information becomes transformational once adoption is widespread."
Australia leads the Blockchain revolution
Australia, along with the U.S. and China, are among the world's blockchain leaders, for their innovation and adaptation process to the distributed ledger technology, at full throttle.
Besides ANB, the insular country has several other initiatives in the blockchain and crypto industry. One of them is the contract between IBM and the local government, signed on July, for using blockchain and other technologies in hopes of improving data security and automatization of federal departments.
There is also the issuance of a public bond on blockchain technology, carried out by the World Bank and the Commonwealth Bank of Australia (CBA), on August 28.