According to a new announcement from ASIC (Australian Securities & Investments Commission), three funds offered by Holon Investments Australia Limited (Holon) have been temporarily stopped from being offered or distributed to retail investors as a result of non-compliant target market determinations (TMDs). It is worth mentioning that the funds in this category include Holon Bitcoin Fund, Holon Ethereum Fund, and Holon Filecoin Fund.
What are the Problems?
Until further notice, Holon will not be able to issue interests in, provide product disclosure statements for, or provide general investment advice to retail investors concerning investment in the Funds as a result of the interim orders. Unless revoked earlier, the order will be valid for 21 days from the date of execution.
In order to combat the risk of financial consumer harm caused by poor product design, distribution, and marketing of financial products, ASIC is focusing on reducing the risk of harm caused by noncompliance with the design and distribution obligations (DDO). As part of its commitment to preventing consumer harm caused by crypto-assets, ASIC is also committed to taking appropriate measures to prevent such harm.
The interim orders were issued by ASIC to make sure retail investors are not at risk of making erroneous investments in funds that may not be suitable for their needs, objectives, or financial situation.
In each of the Funds, you are investing a portion of your money into an individual crypto-asset such as Bitcoin, Ether, or Filecoin. ASIC believes in addition to being highly volatile and complex, crypto-assets are also highly speculative, leading to the risk that concentrated investments in individual crypto-assets may be risky and speculative.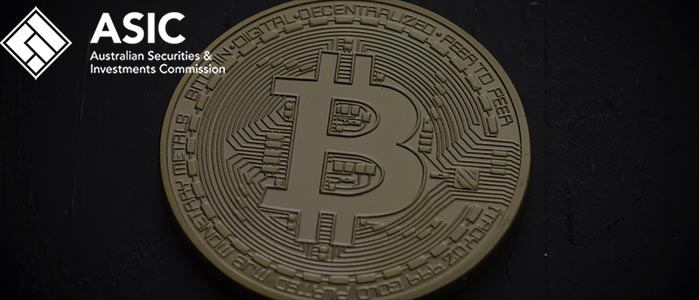 During a period of decline in the price of an asset, investors are also likely to experience significant volatility in the price of the asset and deep negative returns. There is a risk that assets in the Funds may lose their value entirely. Holon has disclosed this risk in its product disclosure statements.
When it comes to selecting the target markets for the Funds, ASIC is concerned that Holon has not taken into account the features and risks of the Funds appropriately.
ASIC expects Holon to take immediate steps to ensure that compliance with the TMDs is maintained in light of the concerns raised about them. In the event that ASIC is not able to resolve its concerns in a timely manner, then the Funds will be subject to final stop orders. In the event that a final stop order is made, Holon will have the option of submitting submissions to ASIC before it is finalized.
ASIC said that in regard to Holon and the Funds, it might consider further regulatory action.