This cryptocurrency lending platform, Maple, has established a $300 million credit fund for Bitcoin miners, charging rates on their loans that can be as high as 20%. 
Exactly at the time when many mining firms are under stress, a new fund is launching. There are several reasons why miners' revenues have been reduced to a two-year low as a result of the low Bitcoin prices, soaring energy costs, and network competition. Also, there has been a slowdown in the availability of funding from traditional capital markets as well as other crypto-native financiers.
New Incentive for Miners
The Maple was formerly known as Maple Finance and officially launched its first lending pool in May 2021, after being founded in Sydney in 2019. Over the last two years, most of the team has relocated to Miami, Florida, where they have been working for the company. The lender will provide secured debt financing to large-scale Bitcoin miners and mining infrastructure providers in the North American region through its newly established fund.
According to Sidney Powell, Chief Executive Officer of Maple.com, Icebreaker Finance, a financial services company based in Sydney, will be responsible for managing and administering the loans on Maple's platform.
Glyn Jones, the CEO of Icebreaker, said he plans to secure the loans with a mix of Bitcoin mining rigs, power assets, and tokens, to form a relatively small portion of the collateral used to secure the loans. Bitcoin mining rigs will form a relatively small portion of the collateral used to secure the loans.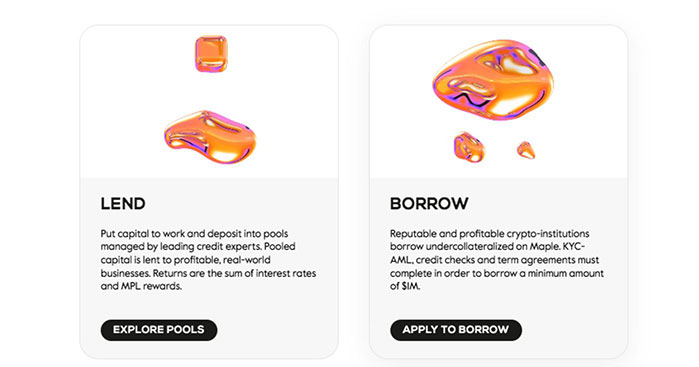 As part of the program, 12 to 18-month loans will be made with interest rates ranging between 15% and 20%. In addition to financial performance, the credit quality of borrowers is determined by their financial performance, the strength of their balance sheet, their expertise in treasury and energy risk management, as well as their operational efficiency.
The platform provides the capital allocators for the fund with an on-chain lending vehicle which allows them to better discover prices through the visibility of loan terms, Powell noted. Even though crypto lenders typically do not have much visibility into their loan books to miners, this new fund will provide better price discovery through the platform.
As a premier crypto lending marketplace in the DeFi space, Maple is considered to be one of the biggest names in the industry. By determining the total number of loans outstanding across institutional DeFi lending platforms, the company says it has issued close to $1.8 billion in loans to date and holds a 50% market share.