Bitcoin continues to stay in a tight price range without any clear breakout. However, its mining difficulty has noticed a sharp increase.  According to the on-chain data, the mining difficulty of BTC observed a rise of 3.45%. It is currently 32.05 trillion hashes at a block height of 753,984. This is another considerable increase in the mining difficulty of the most popular digital token.
Nonetheless, this is the fourth consecutive increase in Bitcoin's mining difficulty. Previously, mining difficulty saw a massive increase of 9.26%. It went from 28.35 trillion hashes to 30.98 trillion hashes. It was the second-largest increase after January's increase of 9.32%. As of now, the average hash rate is around 229.39 EH/s which is quite close to the all-time high of 231 EH/s.
On the other hand, the price of Bitcoin is struggling to make considerable gains in the crypto market. In its latest price crash, Bitcoin has fallen back to around $20K. There are many speculations around the performance of the token, as experts fear an extended bearish pattern in the market.
What Does the Increasing Mining Difficulty Mean For Bitcoin?
One of the main reasons for the increasing mining difficulty is that large-scale public miners are looking to expand their operations. They are plugging in more rigs in search of better profits. Moreover, the high temperatures in several regions have eased out lately. This has led to a comeback for many miners who previously unplugged their mining rigs.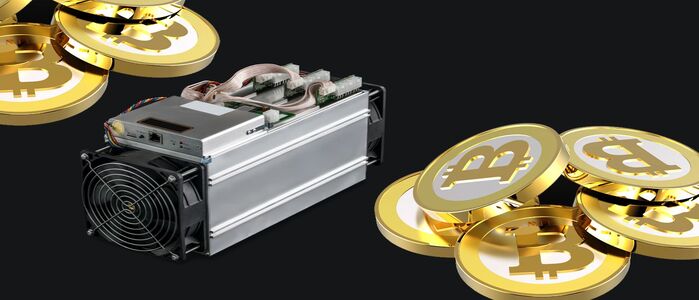 Nonetheless, the increasing mining difficulty will bother miners, as their profit margins will see decrease. However, it is heavily reliant on the market price of Bitcoin. Miners have struggled in the last few months due to the sheer devaluation of Bitcoin. Many among them were forced to let go of their Bitcoin to reach a financially sustainable position.
The decrease in mining difficulty often leads to more security issues. But the increase in Bitcoin's mining difficulty suggests that the network is getting strong and expanding largely. So, this could turn out to be a positive development for the token in the longer run.
Many regulating authorities around the world are opting for strict measures to ensure climatic sustainability. Therefore, there is a lot of pressure on miners to choose more efficient ways of sourcing energy for their mining rigs. Miners with inefficient mining fleets are forced to move out of the industry due to the fierce bear market.