On March 19, Yi Gang, (who has repeatedly shown himself to be a Bitcoin supporter) and former deputy governor of the People's Bank of China, has been officially appointed as the new governor of said bank.
In the inauguration of his position Yi Gang declared:
"The main task is to implement a monetary policy characterized by prudence, promote reform and openings of the financial sector and maintain its stability"
Statements of Yi Gang related to bitcoin and cryptocurrencies such as: "Ordinary people have the freedom to participate in this market" or saying that Bitcoin is Inspiring, show us the point of view that the new governor of the People's Bank of China has towards cryptoactives.
This progressive vision with respect towards cryptocurrencies contrasts with the attitude of the now former governor of the People's Bank of China, Zhou Xiaochuan, who a few weeks ago said at a press conference:
"Bitcoin and other cryptocurrencies enter the market too quickly and are not sufficiently reliable, their accelerated propagation can negatively affect the consumer, as well as causing totally unpredictable consequences in the financial market."
"We should not create speculative products to enrich ourselves immediately and must always offer consumers effective, safe and protected products. We should never go against the financial system and the existing rules"
He added that Bitcoin will not be recognized at the moment as a means of payment by the popular chinese bank. Although China does not reject new technologies, before adopting them they must be thoroughly investigated.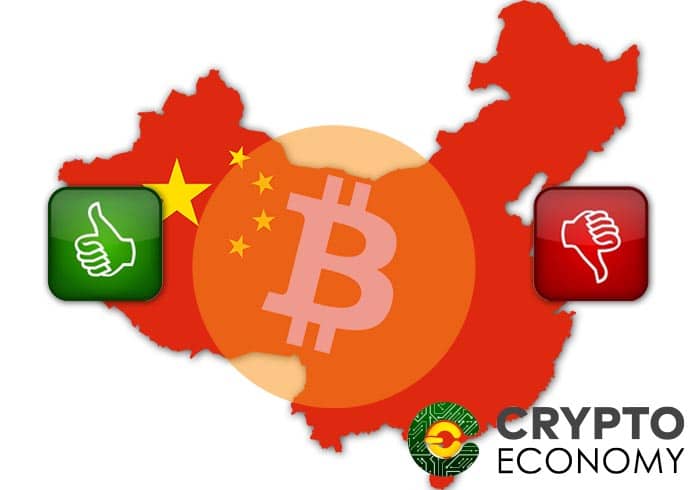 On September 2017, China announced the prohibition of ICOs (Initial Coin Offering), prohibiting new projects to raise funds through the sale of cryptocurrencies and of which they have even said:
"ICOs, in essence, are a kind of unauthorized and illegal public fundraising and are suspected of having links to criminal activities such as financial fraud and pyramid schemes."
Recently they have also banned their citizens from accessing foreign Exchanges of cryptocurrencies from China.
On the other hand, on March 16, the Central Bank of China broke the news of working on the development of a national cryptocurrency, with which they want to ease the sending of fast and safe money between people.
The contrast of news for and against cryptocurrencies that can be seen in the Asian continent during these recent months, makes us see that they are not very clear about the way forward. Perhaps the entry of Yi Gang as governor to the People's Bank of China can help clarify the future of cryptoactives in China.