In a recent development, cryptocurrency exchange Coinbase has decided to pull support of almost four tokens that include Ripple (XRP). Starting from December 5 this year, the exchange will no longer support these tokens. Despite that, it would still be possible for XRP holders to access and withdraw their assets through the wallet's recovery phase. Coinbase stated that the main reason for taking such a step is due to the low usage of these tokens.
It is worth mentioning that XRP is among the many cryptocurrencies that rose to prominence during the bull market of 2017. Nonetheless, the decision entirely points toward Coinbase's application as well as its wallet and not the exchange itself. Back in 2021, Coinbase suspended all possible trading for XRP. Such a move was put into effect based on the SEC taking legal action against Ripple. The SEC case is still ongoing, though.
Coinbase took it to Twitter and mentioned how they would proceed to end support for all networks that have low activities. It further stated that this routine evaluation would enable it to invest in multiple new features. Moreover, it will allow faster and more convenient access to Web3.
1/3: After careful evaluation, we will be removing support for several networks with low activity on Coinbase Wallet starting in January 2023—including BCH, ETC, XLM & XRP. These routine evaluations allow us to continue investing in new features that make web3 more accessible.

— Coinbase Wallet (@CoinbaseWallet) November 29, 2022
Ripple's XRP on the Rise
The decision of Coinbase has received mixed views within the crypto space. Some people believe that the decision does not have anything to do with the XRP and SEC cases. On the other hand, a considerable percentage of them are skeptical about XRP's victory. Coinbase was closely involved in the case and many actually wonder why the exchange would delist XRP if they believed that Ripple would beat SEC.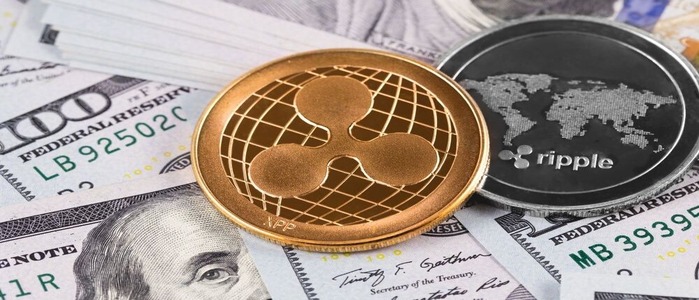 There might be a sense of panic within the crypto market after Coinbase's announcement to quit support for XRP. But it is pretty much evident that there is little to no effect on the price of the crypto. The crypto community fully believes that the demand for XRP would remain continuous and consistent.
Despite being delisted from the exchange, XRP has managed to remain the seventh-largest cryptocurrency. XRP now has a total market capitalization of approximately $20.1 billion. XRP even has the eighth-largest average daily turnover rate of nearly $1 billion across all major cryptocurrency exchanges. At the time of writing, the token is trading for $0.4005 and is up by nearly 2.23% over the course of the previous 24 hours.