Investors and cryptocurrency traders in South Korea have experienced moments of tension in recent days, due to the latest measures taken by the government, such as inspection in the main South Korean banks and the possible implementation of taxes on cryptocurrencies. These circumstances led to a series of massive sales that caused the market to fall significantly. Now again an alleged announcement of a ban on transactions with cryptoactives has once again caused a rampage.
Justice Minister Park Sang-ki affirmed his ministry is preparing a legal framework "that basically bans any transactions based on a virtual currency through the trading floor". Such decision is backed up by "grave concerns about virtual currency," said Park.
This announcement triggered the panic alarm among local investors, who started to withdraw their funds from their crypto-assets, reflected in the total market capitalization when yesterday January 11th , at 02:47 UTC, the line in the chart was drawn downwards, going from $ 726 billion to $ 628 billion in only two hours, according to data collected from CoinMarketCap.
Among the cryptocurrencies, Bitcoin was the most affected, going from $ 14,685.50 to $ 13,105.90 per coin. The same trend went for other major altcoins like Ethereum, Ripple, Bitcoin Cash, Cardano, Litecoin, Nem, Stellar, IOTA, Dash and extending to at least next 89 cryptocoins in the top 100 largest virtual currencies by market cap, being SmartCash the only one that went unaffected by the FUD, and displaying a growth at this time of 60.30%.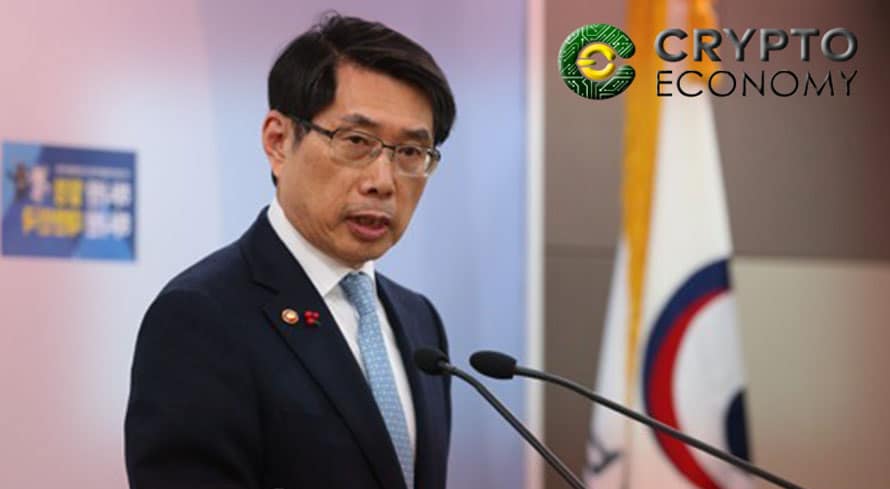 It is still early for the alarm
However, following the announcement from justice ministry, Korea's Ministry of Strategy and Finance said in a press conference that they don't share the same view as the former, and that they even got to know of said ministry's decision through media reports. In a separate movement, the executive office of the President of South Korea issued an official statement regarding Park's blanket ban proposal. It read:
"Justice Minister Park Sang-ki's remarks regarding the shutdown of cryptocurrency exchanges is one of the measures that have been prepared by the Justice Ministry, but it is not a finalized decision and will be finalized through discussion and a coordination process with each government ministry."
According to this, such proposal can't be enforced immediately, but has to go under discussion with all of the high representatives of each ministry. And taking into account that there may be other ministers that don't share the same view as well, then there's still a chance for local investors to keep trading in that country.
With both statements, the cryptomarket began to cautiously recover. At press time, it is valued at $ 688 billion.