The crypto market experienced a massive crash this year. It inevitably caused many cryptocurrencies to drastically lose more than half of their overall values. Ever since then, they have not been able to properly recover. Following Bitcoin's lead, they have lost a significant portion of their value. 
The crash can be traced back to multiple unstable macroeconomic policies. One of the major factors that affected cryptocurrencies was inflation. Many believed that cryptocurrencies would serve as a hedge against inflation but sadly, that was not the case. As long as such factors do not come under control, it is hard to say when the market would rise.
However, it seems that there were a few prominent gainers in the crypto market this week. A number of cryptocurrencies experienced a considerable increase in their values over the course of 7 days. Below mentioned are a total of 5 cryptocurrencies that have performed well.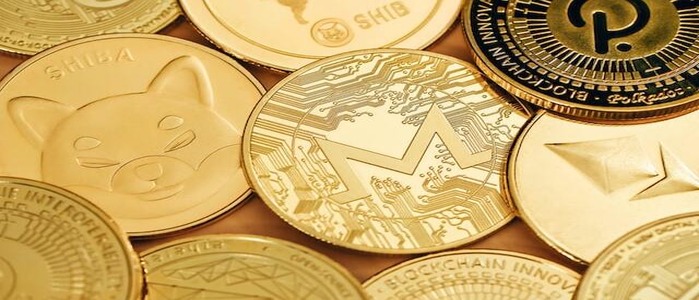 High-Performing Cryptocurrencies This Week
Frax Share (FXS):

FXS is a decentralized coin. It is partially backed by collateral and partially stabilized algorithmically. Over the course of 7 days, the crypto has experienced 25.9% and is currently trading at $6.18. in addition, FSX has a total market cap of over

$412 million.

Casper Network (CSPR):

The cryptocurrency has managed to spike by 25.2% over the past week. At the time of writing, the coin is trading at

$0.0463. As of now, CSPR has a total market cap of $463 million.

Evmos (EVMOS):

Over the time frame of 7-days, the crypto coin has managed to increase its overall value by 11.9%. The token has a total market cap of more than

$479 million and is currently trading at $1.70.
Lido DAO (LDO):

LDO can be considered a good investment as of now mainly because its value has increased by 15.85% over the last week. It is currently priced at $1.47. LDO currently has a market cap of more than

$1.01 billion, as investors continue to show interest in it.
Aave (AAVE):

The last cryptocurrency that has managed to perform well this week is AAVE. Over the past 7 days, an increase of 11.7% was witnessed in its value. At the time of writing, the token is trading at $80.91 and has a market cap of over

$1.12 billion, as it stands at #36 in the list of top cryptocurrencies.
Cryptocurrencies are considered to be highly volatile. Any shifts in the crypto market can either lead to a considerable profit or a massive loss, and investors must keep this phenomenon in mind before they trade. Nonetheless, the next few days are critical to set a clear pattern in the market.