Dapper Labs the firm behind CryptoKitties took the crypto sector with a bang in 2017 with its breed digital tokens whose transactions exploded Ethereum pubic blockchain platform overnight. With its success, Dapper Labs set out to create a new platform and now has put forth Flow. Flow is Dapper Lab's blockchain network. However, instead of walking alone in the development of Flow, Dapper Labs had friends in the form of investors. It is this lifetime opportunity that led to Warner Music joining Dapper as an investor.
Per the online report, Warner Music contributed less than $1 million in Flow but, its contribution led to Dapper Labs having $11.2 million worth of funds. Apart from Warner Music, other investors include Venrock from Union Square Ventures and Andreessen Horowitz from Digital Currency Group. With funds in order, Dapper Labs has set out to complete development of Flow blockchain platform. Similarly, part of the $11.2 million will go into the development of apps on the Flow platform.
Warner Music Hopes to Leverage Flow and Create Unique Products
While the end game here is to increase the connection between artists on Warner portfolio and their fans, the latter depends on the increase of transactional volume.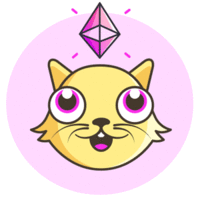 Unlike in CryptoKitties case, at Flow, Dapper Labs claims the platform will have the capability of handling all the millions of transactions. With an increase in transactional volumes, the creation of tradable celebrity merchandise would be easy, giving fans a direct connection to their superstars.
The primary goal here is to create new ways for fans to engage with their favorite artists differently.
Jeff Bronikowski, Warner Music Senior Vice President of Business Development.
As the final touches get initiated on the development of Flow blockchain platform, for investors, their funds will guarantee them a share of the firm's stocks. However, that's not all. By being part of the investment team, investors will be at liberty to convert their stocks into tokens. Once converted into tokens, the latter will be available for spending on the network.
Apart from signing up as investors on Dapper Labs, Warner Music is also toying with the idea of how crypto can be used as tips for its musicians. For the latter, Warner is already working with two different blockchain platforms to test its concept.