Voice announced a new capital raise provided by Block.one. The social platform project that tries to disrupt the current situation in social media using blockchain technology now aims to use the new fund for more development.
"Today, we announce $150 million to expand our operations and build out our workforce", tweeted Voice
New Fund to Grow the Blockchain-Based Social Media Platform
Block.one provided a $150 M fund for Voice social platform to kickstart the project. Voice wants to hire new teams for developing and managing the blockchain-based social network. The new fund helps Voice to start independent operations.
Voice claims to address the current flaws in social media. Some significant challenges like fake news, bot manipulation, and the ownership of the data, currently hurts social media ecosystem. More users daily lose their trust in common platforms and are looking for alternate solutions.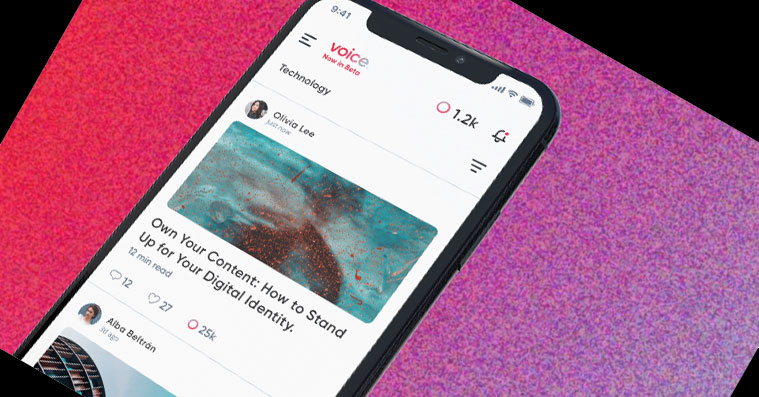 Maybe Voice can reduce some of the challenges by using blockchain technology and providing solutions like rewarding users and content creators.
Brendan Blumer, CEO, and Dan Larimer, CTO at Block.one, incubated the Voice project. Now their company tries to help the project grow more.
"We are creating living journalism instead of static news platforms," said Brendan Blumer. "With Voice setting out to fundamentally change how media platforms are working, it was the right time for Block.one to hand the reins to (Voice CEO) Salah Zalatimo and allow Voice to grow under his leadership to create a truly unique experience for content creators everywhere."
Voice will use the latest fund to expand the operation and, more importantly, hire new workforces. Salah, the CEO at Voice, believes the current situation in social media has to change as soon as possible, and networks should try their best to gain the trust of users again.
"Voice wants to bridge divisions and rebuild trust in our media platforms by promoting authenticity, transparency, and humanity in our community," he said.
Voice platform is built on the EOSIO protocol, which is a product of Block.one company. The beta version launched in February 2020 in the US.
---
If you found this article interesting, here you can find more Blockchain and cryptocurrency news