EOS blockchain developer Block.one evidently paid as much as $30 million to acquire the domain name Voice.com, the URL that will support the recently announced blockchain-based social media platform Voice developed by Block.one.
The purchase was reportedly made on May 30th just two days before the announcement of the launch of the Voice social media which happened on June 1st during an event Block.one described as #B1June. This news was shared in a press release by analytics firm MicroStrategy, which was the previous owner of the domain name. According to the announcement, the purchase transaction was made in cash.
Previous reports have indicated that Block.one has already spent as much as $150 million on the Voice platform which is yet to launch and whose details are yet to be revealed to the public. In an SEC filing by MicroStrategy, the company reveals that the domain name purchase transaction was facilitated by GoDaddy, a popular domain name registrar. MicroStrategy still holds a bunch of these ultra-premium domain names including Speaker.com, hope.com, Wisdom.com, and Strategy.com. The company has admitted that it does "holds more than a dozen evocative and powerful domain names" with the intention to "leverage [read: sell] them in equity or other strategic transactions with well-funded parties."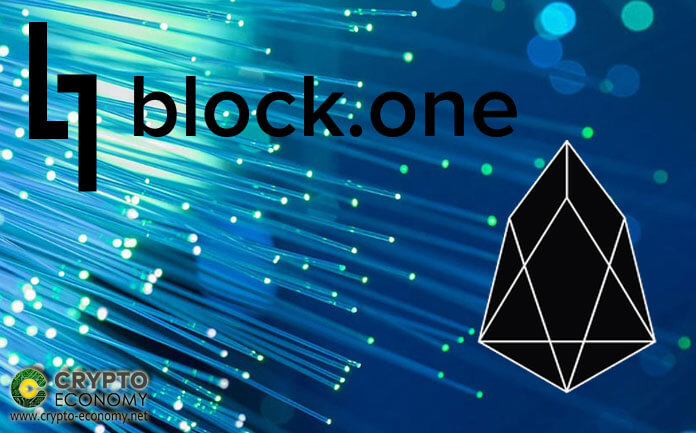 In a statement, Marge Breya, the Senior Executive Vice President and Chief Marketing Officer at MicroStrategy Incorporated supported the decision by Block.one to spend the eye-popping sum saying that,
"Block.one has made a smart strategic decision in choosing Voice.com to be the internet domain name for its new social media platform." She added that "The word 'voice' is simple and universally understood. It's also ubiquitous — as a search term, it returns billions of results on the internet. An ultra-premium domain name like Voice.com can help a company achieve instant brand recognition, ignite a business, and massively accelerate value creation."
It is still unclear yet when the expensive venture by Block.one will launch as several have already forgotten the name of the platform anyway following the June 1st announcement. The event which was highly publicized by Block.one leaving the crypto community speculating on the announcement, left many unsatisfied. The announcement failed to spark a rally of the EOS price, ironically causing a drop in the price of EOS in the hours following the announcement. It just seems that Block.one is heavily resource endowed and it is not afraid to splash its money around in the hopes of acquiring valuable resources instead of focusing on the development part.