Voice, the blockchain-based social media project from Block.One is growing its team by hiring new engineers and developers. They started a partnership with another EOS project named Hirevibes to publish job postings for the new positions.
Voice is based on the EOS network and makes itself different from traditional social networks by rewarding users and content creators. The platform claims on speech freedom and personal control over content as competitive advantages.
The new hiring for Brooklyn based Voice is conducted by the help of Hirevibes. Hirevibes is another project on EOS that focuses on crowdsource hiring. The new $150 million fund from Block.One will help Voice hire new engineers. The new job postings include:
Platform Manager, Engineering

Platform Architect

DevOps Manager

Mobile Engineer-iOS

Platform Engineer

Front End Engineer

Android Engineer
Hirevibes has a similar approach like Voice and rewards its users.
"Successful applications and referrals will share a 3% reward in HireVibes Tokens (HVT) — EOS tokens and Bitcoin are also reward options for HireVibes community members. In addition to this, each successful applicant will earn a free Donation that's equivalent to 1% of their annual salary," according to Hirevibes.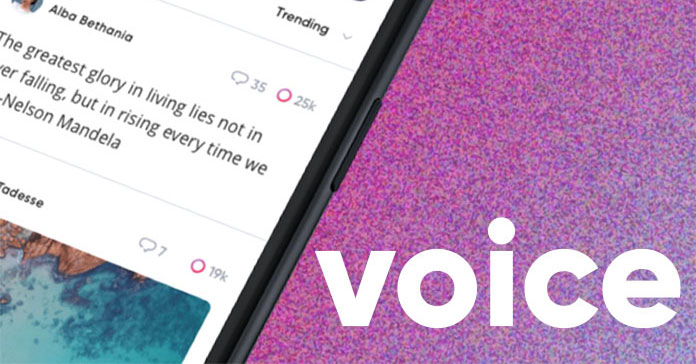 Each job listing from Voice requires specific skills and experience. For example, the applicants for Platform Manager, Engineering should have five or more years of experience in engineering as an individual contributor using server-side javascript and three or more years of experience as an engineering manager. Node.js, GraphQL, and JavaScript are the required programming language skills for this role.
The new job listing from Voice shows the platform's continued growth to become a global blockchain-based social network. DevOps manager is needed for managing the current and new team members regarding agile methods. Mobile developers for android and iOS are critical for the platform, too. So they can focus more on cross-platform services and compete more seriously with traditional social networks.
"The opportunity to join a thriving, well-funded startup with big ambitions doesn't come around very often. With an impressive founding team, lead by CEO Salah Zalatimo, Voice are looking to hire the best and brightest technical leaders," added Hirevibes.
---
If you found this article interesting, here you can find more EOS News