Payment processor Viamericas became the fourth institution to make use of Ripple's flagship product, xRapid, to increase fund transfer speeds around the world.
The company specialized in money transfer services, bill payment, recharge and check processing in numerous locations globally, stated in a previous opportunity that it was evaluating the benefits Ripple's several products could offer, and now it seems that a partnership between them has been finally struck.
This is according to a recent publication by the San Francisco-based blockchain company, in which it listed Viamericas as the most recent company to adopt its new technology.
"Global payment providers, such as Viamericas, Cuallix, IDT, MercuryFX and others are using xRapid to significantly lower their liquidity costs and send real-time payments, an industry first".
In that regard, Paul Dwyer, co-founder and CEO of Viamericas, believes that xRapid can become a key element for faster international money transfers processing.
"We believe that digital assets like XRP will play a key role in the future of cross-border payments, helping to safely address some of the structural inefficiencies of legacy settlement infrastructure," he said.
For its part, Ripple ensures that by using xRapid, its customers have managed to save up to 70% of the transaction cost, with XRP settlement happening in just three to five seconds.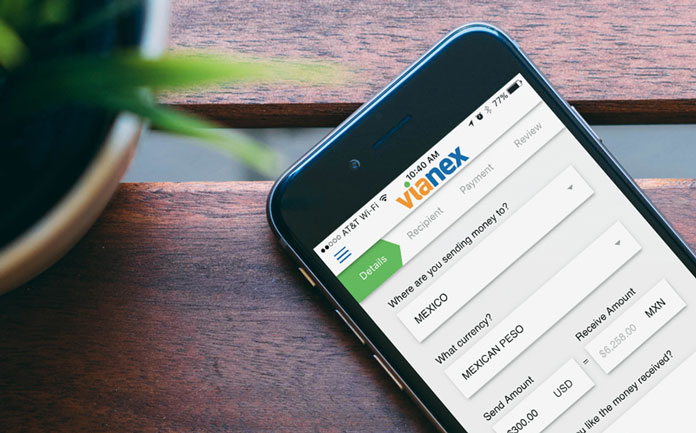 Ripple and xRapid
At the Swell 2018 cryptographic conference held in San Francisco, Ripple officially launched xRapid as a commercial product that guarantees instant cross-border transactions of funds through digital assets. The process is fairly simple: Customers only have to execute initial payment in their local currency and xRapid will do the rest.
"XRapid converts the local currency into XRP in an exchange of digital assets and instantly send it to the destination country. Then xRapid exchange the payments in the destinations country local currency and send the money to the beneficiary" says Ripple about the functioning of its new financial solution.
Likewise, Ripple has gradually incorporated different crypto exchanges from three countries into its international payment system, with the purpose to improve the effective exchange of digital assets ecosystem. Some of these trading platforms are Bitso (Mexico), Bittrex (US) and Coins.Ph (Philippines).
In addition, several worldwide renowned banks have also been included into the Ripple platform. Such is the case of the Financial Services Group of PNC, which is worth more than $380 million, is one of the latest financial institutions to use RippleNet.
Ripple and its XRP token, are among the pioneers in speed and costs reduction using the different cryptocurrencies technology, along with other projects such as NANO or Stellar Lumens.