Venezuela's government is mulling over the potential use of Bitcoin and other cryptocurrencies in order to circumvent the international sanctions imposed upon it by the US. A report by Bloomberg on Thursday reveals that the country's state-run oil company the Petroleos de Venezuela SA (PSDV) has possession of Bitcoin and Ethereum stash it intends to use to pay its creditors in foreign countries.
However, according to informed sources who spoke to Bloomberg under conditions of anonymity, the PSDV is looking to transfer the cryptocurrency over to the Venezuelan central bank and have it pay its creditors instead. This is based on the belief that the central bank will be subject to less objection to making payments using either Bitcoin or Ethereum as opposed to the PSDV.
According to the Bloomberg report, it is not clear how the oil company came into possession of the cryptocurrency stash or the value of the assets it holds, however, it is clear that the company is having trouble dealing with its international relations and is considering using two of the most popular cryptocurrency assets to settle debts.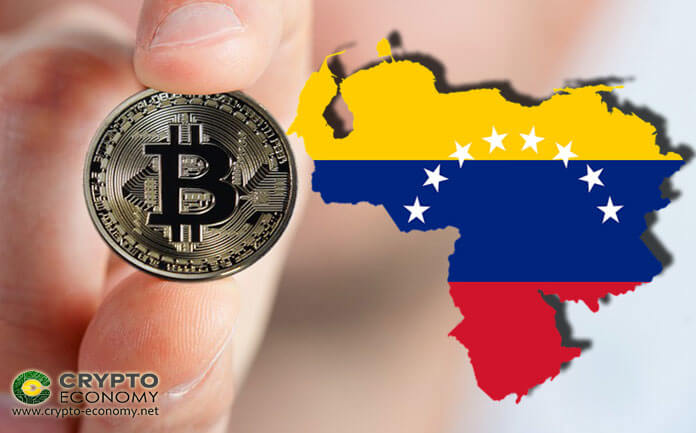 Bitcoin is the leading cryptocurrency by market value while Ethereum comes in at the second position. Both of these currencies exist on public ledgers and offer relatively anonymous transactions. In addition, they are the most liquid of all digital assets which means that it will be easier to get a buyer of the assets or creditors would be willing to accept the payment in cryptocurrency.
Venezuela has its own state-run cryptocurrency dubbed the Petro which it launched last year but the cryptocurrency, backed by the national oil reserves has struggled to pick up since its launch.
The government may have found it hard to make and receive payments in the cryptocurrency as the asset has not gained widespread adoption. However, Bitcoin and Ethereum may just be the assets that the embattled government needs to skirt some of the sanctions imposed upon it.
The Bloomberg report also states that the country's central bank is looking into proposals that if approved would see cryptocurrency assets held by the bank as part of the state coffers reserves.
Not just this, but there are also proposals to have these cryptocurrencies be counted towards the international state reserves which are reportedly valued at near a three-decade low at $7.9 billion. If passed these, proposals will see the country become the first among its peers to hold cryptocurrencies in its state coffers and have the digital assets contribute to its international reserves.
It's only the beginning but cryptocurrencies are slowly gaining acceptance and traction. It may take a while but it will eventually happen, taking cryptocurrencies mainstream.