A senior state official from Venezuela raised his voice on the subject of new sanctions imposed by the government of Donald Trump, against the recently launched Venezuelan cryptocurrency – The Petro – an on which there has been a lot of controversy.
As we have covered a few days ago, the President of the United States signed an executive order on Monday, where it banned U.S. citizens and residents from engaging in financial operations with Venezuela's virtual currencies. In response, the vice president of the official party Diosdado Cabello, condemned the measure via his official Twitter account, saying:
"Once again, the imperialism is wrong by announcing sanctions and blockades against the brave and dignified Venezuelan people, the sell-out lackeys drool when our people suffers. Let's raise the flags of Bolivar and Chavez, we will win!"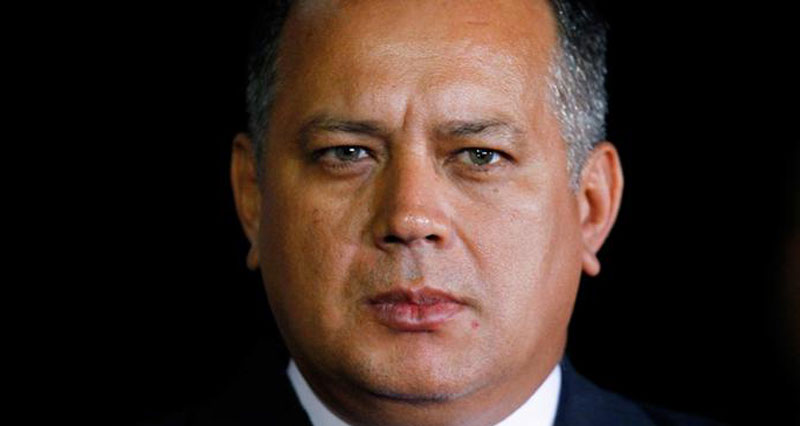 Cabello also made statements on this subject in a press conference held at the capital city of Venezuela, Caracas, on Tuesday. He said that both the US and its president ruled out venting, through diplomatic channels, their political differences with the Venezuelan nation.
Nicolas Maduro announced the issuance of this cryptocurrency, backed up by oil reserves, on December, 2017 and since then, it has been criticized by several U.S. officers, as well as for members of the Venezuelan Parliament, which is led by opposing deputies. In one of their more recent sessions, lawmakers of the Caribbean nation agreed to declare the Petro as illegal and fraudulent.
According to the head of states, the Venezuelan token has raised up to 5 billion dollars just with the transactions made throughout the pre-sale period, which began on February 20. Despite this, at the time of writing this article, they have yet to show any data supporting the aforementioned statement.
It is worth mentioning that the Petro is a cryptocurrency promoted as the first of its kind that bases its value in a country's natural resources, like gas, diamond, gold and fundamentally, Petro. A PTR is supposedly equal to an oil barrel, which currently has a price of approximately $ 57.68, according to data from last month.
Nevertheless, critics of the Venezuelan digital money assert it lacks of any value whatsoever, because in addition to ignoring the principles characterizing these kind of products, the fact of using oil reserves as guarantee is, at least, illegal to the light of what is established by the current Venezuelan legislation.