Web3 data protocol Golden has just secured $40 million in a Series B round led by the crypto unit of American venture capital firm, Andreessen Horowitz (a16z). The fresh capital will bolster Golden to build a decentralized and incentivized system with the help of Web3 technologies.
Despite a crypto slump, multi-billion dollar companies along with startups do not seem to hesitate to push Web3 development. Organizations across the world are ramping up efforts to increase their presence in Web 3.0. From advertising job postings to plunging into the next era of the internet, conglomerates have set the course for a decentralized future. Recently, entertainment behemoth, The Walt Disney Company posted a job advertisement for a corporate lawyer to mage its Web3 transactions. 
A Data Protocol To Boost Web3
1/ I'm proud to announce that @Golden has raised a $40m Series B led by a16z crypto to build the decentralized protocol for knowledge:

Blog post:https://t.co/n4KHDgAndB

& nutshell thread concerning incentives, tokenization, data NFTs, anti gaming, mechanics and use cases👇 pic.twitter.com/rtLpegv7As

— Jude Gomila (@judegomila) October 3, 2022
On October 3, Golden released an official blog post announcing the company has secured a $40 million funding led by a16z with additional participation from Protocol Labs, OpenSea Ventures and the founders of Solana, Dropbox, Postmates and Twitch, among others. In addition to leading the series B funding, Andreessen Horowitz's general partner, Ali Yahya will join Golden's board alongside a16z co-founder Marc Andreessen.
As per the announcement, Golden will use the fresh funds to build a decentralized and incentivized data protocol that will help in standardizing the discovery and verification of knowledge using technologies and mechanics from Web3. The protocol will financially reward correct data and disincentivize incorrect data, with the use of tokens. Golden claims that over 35,000 users have already participated in early testnet phases of the protocol.
Golden's Consecutive Funding Rounds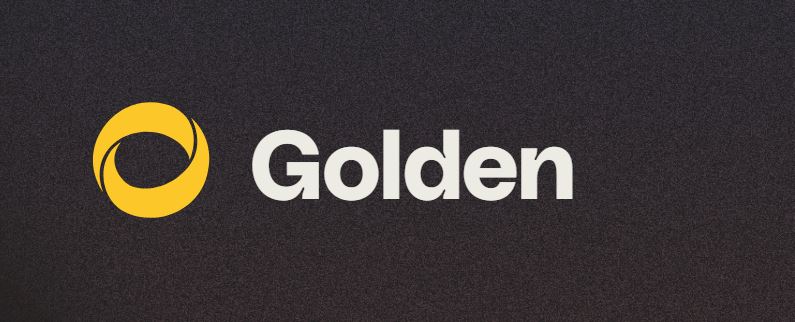 Golden founder and CEO, Jude Gomila explained that to create this interface in a scalable way, it will require not just data but the overall development of incentives for data entry, verification, and governance. The protocol is expected to go live on the mainnet in the second quarter of 2023. He added,
"Knowledge is fragmented; to find reliable information, one needs to search across centralized repositories, personal webpages, news sites, blogs, and private databases. The world lacks a standardized interface for discovering, contributing, and verifying knowledge."
On September 30, Golden revealed that the company had raised $14.5 million in a Series A funding round which was also led by a16z. Moreover, the web3 data startup has also closed a $1 million contract with the U.S. Air Force to help fight COVID-19 with information and knowledge derived from fragmented public sources.