The US Department of Justice (DOJ) has charged the owners and operators of three crypto companies for a $40 million fraudulent crypto investment scheme.
According to a press release by the Department of Justice (DOJ) on Tuesday, March 8th, the authorities arrested 57-years old Dwayne Golden, 58-years old Gregory Aggesen, and another 58-years old individual Marquis Demacking Egerton on Tuesday morning, and an 11-count indictment unsealed in federal court in Brooklyn charges them for running a $40 million crypto trading fraudulent scheme through three companies.
Defendants Operated Three Crypto Trading Companies
According to DOJ investigation with assistance from the Commodity Futures Trading Commission (CFTC), Dwayne Golden, Gregory Aggesen, and Marquis Demacking Egerton are the operators of three web-based crypto trading companies known as EmpowerCoin, ECoinPlus, and Jet-Coin.
These companies functioned between April 2017 and August 2017. During this time, "the websites for EmpowerCoin, ECoinPlus, and Jet-Coin fraudulently promised investors and potential investors guaranteed fix returns on virtual currency investments."
They misled investors by saying that the returns on their investment through overseas cryptocurrency trading operations. The three companies allow investors to invest in Bitcoin (BTC) and cash. In reality, the companies never engaged in any trading activity.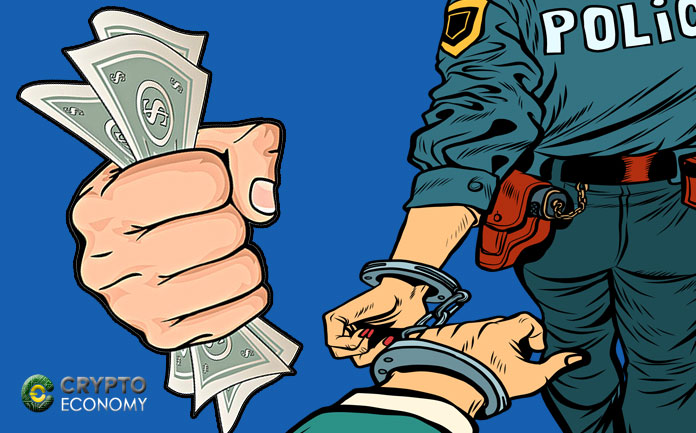 According to DOJ, "in total, EmpowerCoin, ECoinPlus and Jet-Coin received more than $40 million from investors." The release reads:
"In reality, the assets were used to repay other investors or simply stolen, including by Golden, Aggesen, and Egerton.  Golden maintained exclusive access to Bitcoin and often siphoned Bitcoin funds off the top before paying any investors.  The companies collapsed shortly after receiving the investors' assets, without having engaged in trading activity."
After the collapse, the operators of companies under investigation and the fourth defendant, 54-year old William White, attempted to cover their tracks and destroy evidence of financial crimes. The indictment further reveals that from July 2017, Golden, Aggesen, and William White "conspired to obstruct a Federal Trade Commission (FTC) investigation and a federal criminal grand jury investigation into the fraudulent schemes" by providing false and misleading information.
The three company owners have been charged with conspiracy to commit wire fraud and money laundering and related substantive counts. Dwayne Golden, Gregory Aggesen, and William White are charged separately with "conspiracy to obstruct justice, obstructing justice, and tampering with evidence."
DOJ notes that "the charges in the indictment are allegations, and the defendants are presumed innocent unless and until proven guilty." If the court finds these individuals guilty, the charges carry a 20-years behind bars punishment.
The 2017 crypto bubble came and gone but the authorities like the US DOJ and SEC are still chasing bad actors who defrauded investors for billions.
As Crypto Economy reported, in January 2021, the US Department of Justice (DOJ) arrested a crypto trader accused of running a cryptocurrency fraudulent scheme named Coin Signal that defrauded investors for over $5 million. Most recently, the DOJ has arrested a couple tied to the 2016 $4.5 billion Bitfinex hack.