Reports indicate that a renowned market in the capital of Ukraine, will begin accepting cryptocurrencies as a payment, in what it is another step towards mass adoption of these digital assets, and the technology behind them.
From now on, the Bessarabsky market is accepting payments in 13 different cryptocurrencies, through Paytomat – a payment processor developed in Estonia, which is very popular in Europe. Among the coins supported, we can find Bitcoin (BTC), Bitcoin Cash (BCH), Ethereum (ETH), Litecoin (LTC), EOS (EOS), Dash (DASH), NEM (XEM), Nano (NANO) and ZenCash (ZEN).
Users of this market – which has a high historic and touristic value for Ukrainians – will be able to choose which currency they want to purchase with, then they will have to scan a QR code to carry out the operation through their favorite wallet and once the payment notification has been received, they will be able to withdraw their purchases.
This initiative aims not only to improve visitors experience at Bessarabsky, but also to attract cryptocurrency enthusiasts located in Kiev, according to the market's managing director Nikloay Kovalchuk, in an interview for the Ukrainian news outlet Bykvu.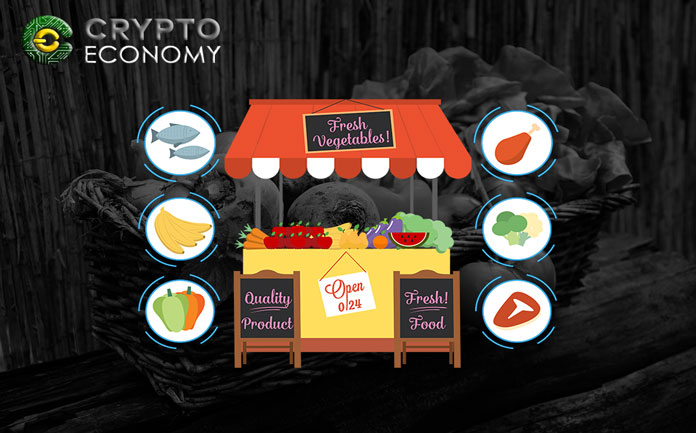 On the other hand, Paytomat COO in Ukraine Alexander Kurin, explained that the project – dubbed 'Babushka' (translated as grannie) – has not had a swift development, for the hardest part of it was to convince merchants that once the payment was processed, they will received their hryvnias (Ukraine's currency).
"The main idea is a symbiosis between traditions and innovations. We chose the Bessarabsky market because it is a well-known tourist destination, and cryptocurrencies are a universal means of payment in any country," Kurin added.
Paytomat, cryptocurrencies and Ukraine
As of yet, Paytomat works in more than 329 merchants across six European countries (Ukraine Georgia, the Netherlands, Czech Republic, Bulgaria and Poland), in any of its three modes: via POS terminals, through a web panel, or by scanning a unique QR code – as in the Ukrainian market's case.
These alternatives have pumped up the popularity of this startup, which plans to add support for online payments through free complements, as well as to experiment with chatbots in the also popular messaging app Telegram.
Regardless of this, or other companies, the adoption of cryptocurrencies in the European market is growing like foam, to the point of becoming part of the citizens day-to-day, who can use them for something as simple as purchasing vegetables.