In the past few months, the UAE government has been fronting different blockchain-based projects to help change how its citizens and the business community access services from the government. In its most recent move, Dubai's Department of Economic Development has created a unified business registry platform (UBRP) for stakeholders present in Dubai.
The UBRP project is a joint project between telecommunication firm du and Dubai's Smart Duba's smart city initiative. However, the project forms part of Dubai's 2020 blockchain vision. The platform will be hosted on Dubai Pulse.
The main aim of creating such a platform for use is to bring transparency to government services. With various entities offering different government services, and the Economic Development department hopes to host 40 agencies. Apart from improving how business is done, UBRP will also unearth a high level of transparency, which will enable better regulation.
However, the primary goal of having the platform up and running is to activate the digital issuance of trade licenses and management of corporate registries. Abdullah Hassan, CEO of the Corporate Support Services sector in Dubai Economy explained more saying,
"Our economy is being moved to the next level of digital transformation through the Unified Business Registry Platform. However, as a country, we are glad we are among the leading states when it comes to having the first fully blockchain-powered government. At Dubai Economy, we are always in search of innovative solutions to help digitize government processes as we work towards our 2021 vision."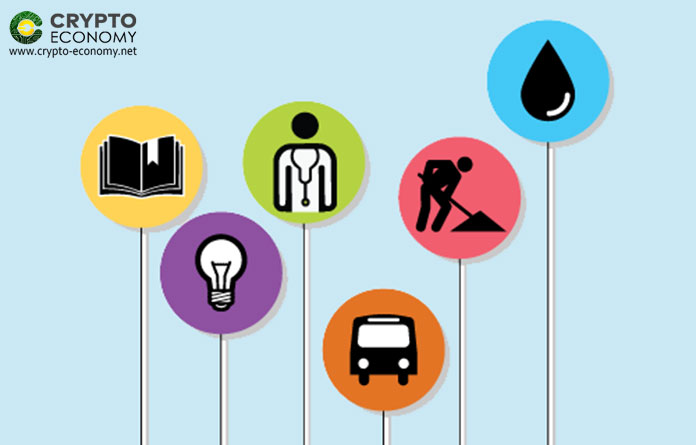 At the moment, UBRP already has three entities onboard. The three are the Dubai Multi Commodities Centre (DMCC), Dubai Electricity and Water Authority (DEWA) and Dubai Silicon Oasis Authority.
Through features of the two protocols, UBRP will support the addition of new entities while facilitating scalability. Besides the above, stakeholders will also enjoy other benefits from UBRP features. Some of the additional benefits include improved compatibility and interoperability.
Similarly, banking on the features of a blockchain platform, stakeholders will enjoy high-security levels and improved privacy. Furthermore, they will also be able to access smart contracts and smart contract repositories services. However, above all, UBRP will ease business processes.