Stocks and cryptocurrency trading platform Robinhood has announced the closure of its Series E funding round that saw it raise $323 million putting its valuation at an impressive $7.6 billion, just shy of Coinbase's latest valuation of $8 billion.
The trading platform made the announcement on Monday, July 22nd through its blog saying that the financing "round was led by DST Global, with participation from investors including Ribbit Capital, NEA, Sequoia, and Thrive Capital." Ribbit Capital and Sequoia Capital are crypto notables having made previous investments in several other blockchain focused startups and companies. The company plans to use the funds to democratize finance for all according to the announcement. "We'll use the funding to keep pursuing our mission of democratizing finance for all."
Robinhood has expanded rapidly over the last year introducing several services including the trading of cryptocurrencies and a clearinghouse for its ETF products. The exchange began offering crypto trading on its popular platform starting in January 2018. It initially started with the trading of Bitcoin and other leading cryptos. Over the last year and a half, the offering has expanded to six supported digital assets including Ethereum, Ethereum Classic, Litecoin, Bitcoin Cash and Dogecoin.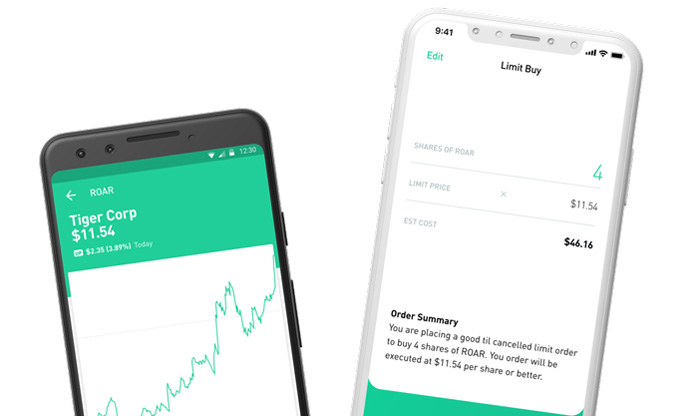 Robinhood is also among the few companies that have secured the highly sought-after BitLicense issued by the New York Department of Financial Services. The license allows it to conduct crypto-related business in the state. The exchange is now available to Americans living in more than 30 US States. It has also expanded its product offering to include not just stocks and cryptos but also options and exchange-traded funds.
Last year, Robinhood concluded it's Series D funding round through with it was valued at $5.6 billion. This means the company has appreciated in value by more than $2 billion in less than a year. The Monday announcement may have a pointer as to how the company managed to jump in value over the course of a year.
"Since May [2018], we've launched our own clearing system, Clearing by Robinhood; rolled out a new Robinhood Gold experience including Nasdaq Level 2 Market Data; and introduced multi-leg options strategies," the announcement read. "We also acquired Robinhood Snacks to bring people digestible financial news; grew our management team, including leaders for operations and finance; and expanded Robinhood Crypto to more than 30 states."