Surrounded by recent fight with US Securities and Exchange Commission (SEC), Telegram has released updated information about their forthcoming crypto token TON.
In a notice published on January 6, privacy-focused messaging platform said that its TON wallet, , an application built on the network that can store TON's native Gram tokens, would not be integrated into Telegram Messenger, which was the main motive behind the 2018 $1.7 billion Gram token sale.
The company said that integration might happen in future but according to latest decision, it would a stand-alone service independent from Telegram Messenger upon launch.
The new notice reads:
"At the time of the anticipated launch of the TON Blockchain, Telegram's TON Wallet application is expected to be made available solely on a stand-alone basis and will not be integrated with the Telegram Messenger service. In this regard, the TON Wallet is expected to compete with any other wallet applications designed and offered by third parties. Telegram may integrate the TON Wallet application with the Telegram Messenger service in the future to the extent permitted under applicable laws and governmental authorities."
Telegram further said that they had no intentions to establish a TON Foundation or similar entity in the future.
The TON Blockchain platform would be decentralized and maintained by third parties, said the messaging platform. Telegram and its affiliates would not contribute in any way to the TON Blockchain platform after it launches. According to the company, "it will be the sole responsibility of third parties and the community to adopt and implement such applications or smart contracts on the TON Blockchain in the manner they choose."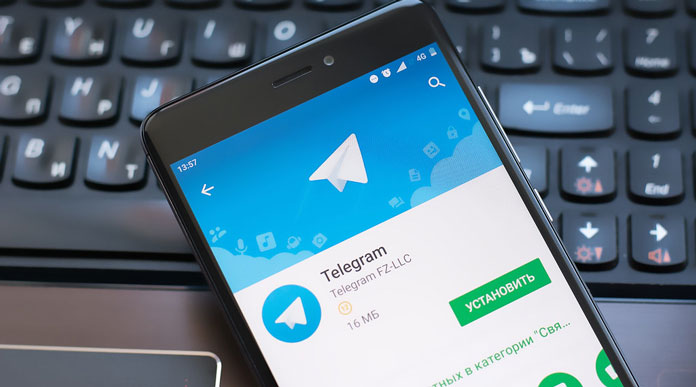 Furthermore, Telegram and its employees will not have any control of TON Blockchain. The company said:
"Telegram or its employees may, but do not commit to, hold any Grams following the launch of the TON Blockchain. To the extent they do, they will not take part in voting or validating in connection with the TON Blockchain. This voluntary decision was made in order to avoid any perception that Telegram or its employees can or will exercise control over the TON Blockchain following its launch."
The company further warned community that that certain websites appear to be offering Grams to the public saying themselves affiliated with Telegram. The company made it clear that its TON Blockchain was still in beta test phase and "Grams don't exist yet, nobody can buy or sell them before we announce the launch of TON Blockchain."
Telegram has been developing a new blockchain platform called the TON Blockchain and native cryptocurrency called Grams since 2017. It was to launch its project on October 31, 2019, but the SEC lawsuit forced the company to delay the launch until April 30, 2020.
As recently reported by Crypto Economy, Telegram refused to provide financial and banking data about its $1.7 billion Gram token sale to SEC.