ByteDance Inc. which owns the video social media application, TikTok, is now joining with a Chinese based company for developments in Blockchain technology, software development and artificial intelligence. The new company is Pengpai Audiovisual Technology Co.
The new firm includes the 51% owned by Shanghai DongFang Newspaper Co. and 49% owned by ByteDance Inc. who have invested at least 1.4 million US dollars into the corporation. The proceedings are said to have been held in Jinan City, the capital of Shandong Province, on the 10th of December. However, the official statement is yet to be issued by both of the joint companies on the project itself.
The Shanghai DongFang Newspaper Co. Limited controls news website businesses within China.
ByteDance is one of the fastest growing social media sites as TikTok has proved to be a successful investment at the moment. The site has gained a lot of popularity across the globe over time gathering a huge extent of downloads and views from users. Partnerships with media houses have also helped with the airing of the site.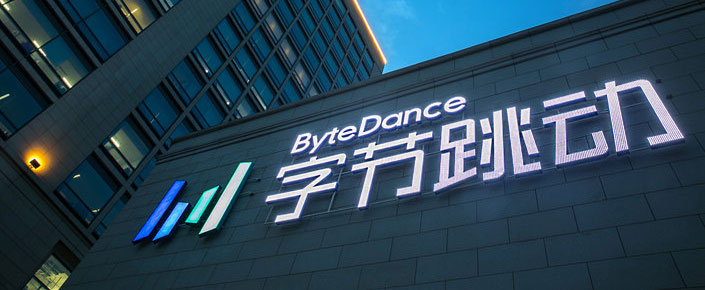 With China ensuring to take control in terms of marketing, they have adopted Blockchain technology to improve on it. The country is keen on educating the public by providing information based on Blockchain technology and the benefits of embracing it.
As far as it is known, ByteDance have not yet specified how they will use Blockchain technology and artificial intelligence. Several sources have however indicated that they aim to improve user experience. The two companies are focused on improving digital rights of short videos.
TikTok is a base formed to for the education, motivation and entertainment of many youth in the current society. It is facing scrutiny form the United States due to worries about the extent of privacy of private information the base deals with. As it is, there are two versions of the application; one meant for China and another meant for the rest of the globe.
China is currently investing into many businesses all around the United States and this may continue forming controversies between the two countries. It is evident that China will be more and more invested in more projects to come despite the niche.