Cryptocurrencies are playing a big role in the fight against humanitarian crises in Ukraine and the UN Refugee Agency is the latest international organization to accept crypto stablecoin donations to help Ukrainian refugees.
In a press release on Tuesday, April 5th, USA for UNHCR, the UN Refugee Agency, announced that it had accepted its first crypto donation of $2.5 million worth of Binance USD (BUSD) from cryptocurrency exchange Binance through Binance Charity.
Latest on #Ukraine Relief 🇺🇦: We've donated $2.5M in BUSD to support @UNRefugeeAgency, as they provide lifesaving aid to those forced to flee. This is the first stablecoin crypto donation for the agency. Read more https://t.co/IIcfbIoa21 pic.twitter.com/oFDHqcXRk8

— Binance Charity (@BinanceBCF) April 6, 2022
The UN Refugee Agency Accepts First Crypto Stablecoin Donation
According to the announcement, this is the first crypto donation that the agency has received to provide lifesaving aid to those forced to flee. The agency said that the latest crypto donation further demonstrates how cryptocurrencies were playing a key role in raising vital funds and providing humanitarian aid for the crisis in Ukraine.
Binance and its charity arm have been actively involved in raising crypto funds since the start of the war to help the war-affected Ukrainians. As Crypto Economy reported, in the first week of the Russia-Ukraine conflict, Binance Charity announced the commitment of $10 million to organizations working in Ukraine to tackle the humanitarian crises.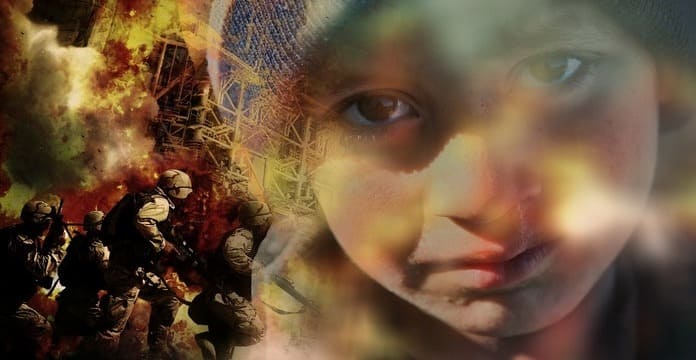 These $10 million was to be divided among major intergovernmental organizations and nonprofit organizations working in Ukraine that including UNICEF, the UN Refugee Agency, iSans, and People in Need. Out of the $10 million, more than $4.5 million has already been donated, bringing the total amount to $7 million including the funding to the USA for UNHCR. The allocation of the remaining $3 million is being discussed with partners.
However, the recent $2.5 BUSD donation is separate from the previously announced $10 million donation. According to the UN Refugee Agency, the BUSD donation will go towards providing humanitarian, legal, and social assistance to more than 10 million people displaced due to the crisis.
Anne-Marie Grey, Executive Director and CEO of USA for UNHCR, commented:
"Binance Charity's commitment to the families fleeing the war in Ukraine shows the innovative philanthropic power of crypto in action. This generous support will make a life-changing difference for families forced to flee, and more importantly, it shows families that a caring and committed global community is stepping forward to help during their darkest times."
Helen Hai, Head of Binance Charity, stated:
"Every day we see more casualties, more destruction, more lives lost. Our hearts ache for the people of Ukraine. We are proud that we've been able to work with UNHCR to deliver its first BUSD crypto donation. UNHCR's tireless efforts and second-to-none experience in assisting refugees, makes them an obvious choice to support as part of our $10 million USD in crypto donations."
Besides this, the charity arm of Binance has also launched a crypto-first crowdfunding initiative, Humanity First- Ukraine Emergency Relief Fund, that has raised nearly $1.3 million as of writing.