Solana is amongst the most popular blockchains in the crypto industry. However, the network is going through a tough time lately. Within a span of one month, the Solana Blockchain has suffered its second network outage. The network was suspended for several hours. Validators were unable to process new blocks at this time.
Moreover, applications built on the Solana blockchain also remained offline during this interruption. The official Twitter account of Solana said that the network interruption went on for around four and a half hours. However, the validators were asked to restart in the instructions given by the network to fix the issue.  
Block production on Solana Mainnet Beta has halted. Validator operators should prepare for a restart in mb-validators on Discord. https://t.co/gRJJRqEMPn

— Solana Status (@SolanaStatus) June 1, 2022
The blockchain reaffirmed to its users that their funds are safe and secure. They also added that it is a temporary issue that is being worked upon. However, consumers of the network were quite uncertain and worried about the performance of the blockchain.
Solana's blockchain processes about 50,000 transactions each second. The fee of each transaction is also quite low as compared to Ethereum. Therefore, the blockchain has gained immense popularity among consumers.
Solana (SOL) Struggles in the Market Amid Network Outages
Many investors have chosen Solana over Ethereum as a blockchain network over the past year or so. The positive impact of this increased activity was seen on the SOL token as well. However, network outages have plagued the blockchain industry since last year. Solana also suffered multiple outages. On May 1, the blockchain was locked for multiple hours. The network went out again this Wednesday.
As a result of this incident, the SOL token suffered from a bear run in the market. The coin is ranked #9 in the list of top cryptocurrencies by market cap. However, the coin shed around 11.20% in the last 24 hours. The coin is currently trading around the $40 mark. These network outages are becoming more frequent on the Solana Blockchain, and it is adversely impacting its native token.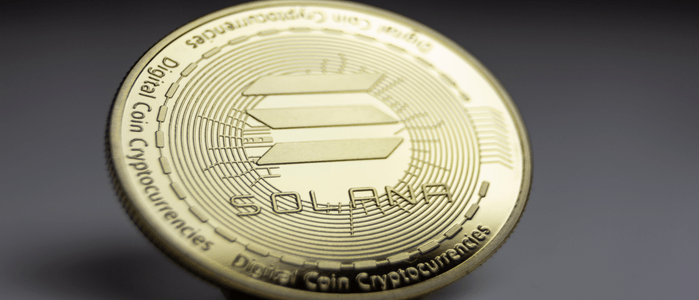 Several Twitter users have expressed their disliking over the failure of the blockchain. They have asked the developers that they should look for more permanent solutions to such incidents, rather than depending on the band-aid solutions.
The cryptocurrency market is already undergoing an uncertain phase. Under these circumstances, such events will not help SOL in growing. Investors are considering pulling out their investments from the coin amid such risks. This could lead to a sell-off in the token, harming its price for a longer period of time.