A new report by IMF claims that cryptocurrencies are still widely being used by corrupt actors, but it doesn't prove anything new. Recently, the rise and acceptance of cryptocurrencies have progressed at a rapid pace, with certain jurisdictions already accepting Bitcoin as legal cash or as a form of payment, according to the Financial Times.
Those living in countries with higher levels of corruption are more likely to use cryptocurrencies than those living in other countries, according to a study published on March 25 by the International Monetary Fund (IMF) titled "Crypto, Corruption, and Capital Controls: Cross-Country Correlations."
Old Assumptions Still Alive
The results of a survey of thousands of people in 55 countries to investigate the factors underlying the growing use of crypto-assets revealed that such countries also have severe capital restrictions, making it difficult to move money out of the country discreetly; as a result, the number of crypto users continues to grow.
Indeed, cryptocurrency adoption is higher in nations that are perceived to be corrupt or to have severe capital limitations, according to the analysis, reinforcing the case for stronger industry regulation.
According t the report:
"Residents of countries where the traditional financial sector is well developed may be less likely to feel the need for crypto."
Because poorer countries tend to have more severe capital controls systems, which prevent foreign monies from moving into and out of the country's economy, cryptocurrencies may be a handy tool for circumventing taxes and other government rules, particularly in developing countries.
Following the findings, the authors argue that stricter international regulation of cryptocurrencies, such as know your customer (KYC) requirements that require crypto exchange clients to be identified.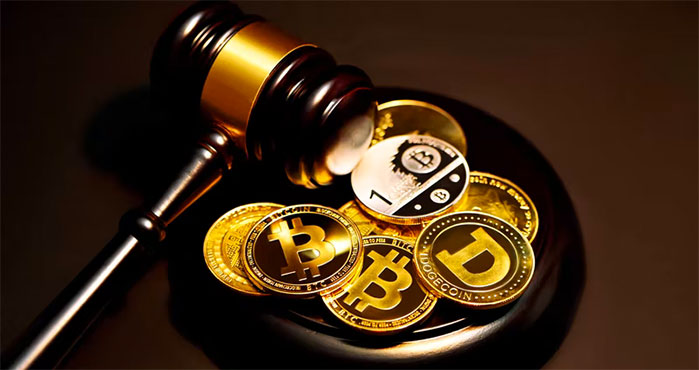 The International Monetary Fund interviewed approximately 2,000 to 12,000 people in each country about their cryptocurrency use, for a total of over 110,000 people in more than 55 countries, according to the International Monetary Fund.
Many characteristics were discovered by the authors of the article that explain why Bitcoin may be more popular in one country than another.
A popular cryptocurrency such as Bitcoin may be more stable in terms of value over the long term than a local currency, especially in light of the high levels of inflation now prevalent.
The analysis indicates why governments may seek to compel intermediaries, such as digital currency exchanges, to comply with Know Your Customer (KYC) processes — identification verification regulations intended to combat fraud, money laundering, and terrorist financing. This type of restriction has already been established in several countries, such as the United States.
Authorities and political leaders have recently expressed fear that Russian oligarchs who backed President Vladimir Putin's invasion of Ukraine may turn to cryptocurrencies in order to finance their businesses or escape sanctions against their countries.