The University of Tokyo, a leading educational institution has recently rolled out a new blockchain course at its graduate engineering school. The course is being sponsored by several entities including the Ethereum Foundation and one of Japan's leading financial institutions Sumitomo Mitsui Financial Group.
Collectively, the consortium has contributed $800,000 to go towards facilitating the blockchain course. According to a statement by Sumitomo Mitsui, the blockchain course has been named the "Blockchain Innovation Donation Course" and it will be running starting November 1st, 2018 through October 2021.
The consortium also includes five other companies which are Good Luck Three, JSS Corp., Zipper Corp., Hotlink Co., and Money Forward Inc.
The main purpose for the blockchain donation course is to educate and empower highly motivated entrepreneurial students to invest in startups in the blockchain field. This includes "highly motivated, business-minded students with "outstanding talent in information mathematics" with an interest in FinTech and cryptocurrencies in particular. The University of Tokyo hopes to nurture future entrepreneurs in the field of cryptocurrencies and decentralized networks in general.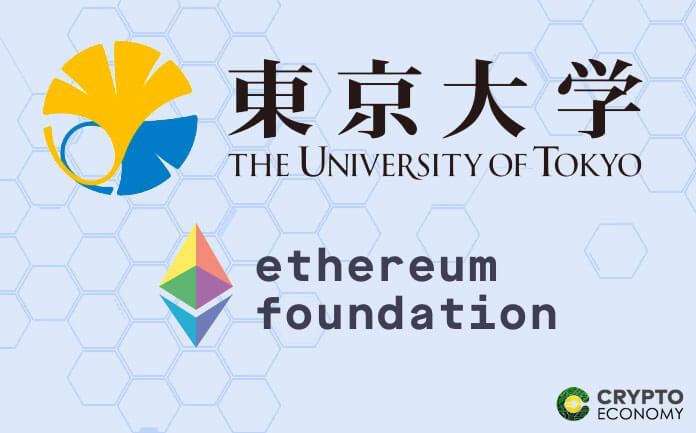 The blockchain technology is trendy right now and could prove more valuable in the coming future and institutions such as the University of Tokyo have begun introducing blockchain courses to equip their students with necessary skills to help assimilate in the new Fintech era.
me experts have gone as far as suggesting that blockchain could impact far wide-reaching industries including healthcare, banking, supply-chain management, and the entertainment industry.
In June this year, Ripple, the company behind the second most valuable cryptocurrency XRP, made a $50 million donation to 17 universities across the world to enable facilitate a partnership dubbed "University Blockchain Research Initiative."
The aim of this initiative is to foster a blockchain educating culture and develop courses that teach distributed networks and how to implement them socially. Reports revealed that Ripple did not make cryptocurrency donations but rather made those contributions in fiat dollar denominations.
These examples show that blockchain is becoming a trend but the space lacks qualified personnel to develop blockchain applications. With more resource endowed institutions and companies willing to donate to develop necessary skills, the blockchain space is expected to grow further.