Blockchain payment processor Ripple has formally announced the launch of its social impact program called "Ripple for Good", through which they will donate funds in order to create and promote educational programs.
Via a press release issued yesterday, the startup made public the name of their program, Ripple for Good, with which they pretend to teach people about fintechs, blockchain technology and cryptocurrencies, as well as to let them have access to these.
Force of change
This investment is truly significant for the company founded in San Francisco in 2012, for they feel that education is the key point and first step to the adoption and better understanding of business policies and finances.
Ripple CEO and co-founder Chris Larsen said the firm would focus on building things capable of solving real world problems.
"Focusing the Blockchain movement on that, will allow more than two billion people to become full economic citizens," he said.
The head of social impact for Ripple Ken Weber, stated that a true commitment to transform global change, could ensure that innovations in banking and global payments may be available to everyone, regardless of whether the population is unbanked or not. "Our goal is to fulfill the promise of an Internet of value for all," he said.
Science, Technology, Engineering and Mathematics (STEM), and Financial Technology are the most likely areas Ripple programs will focus on. However, they have yet to determine carefully what projects will become Ripple for Good.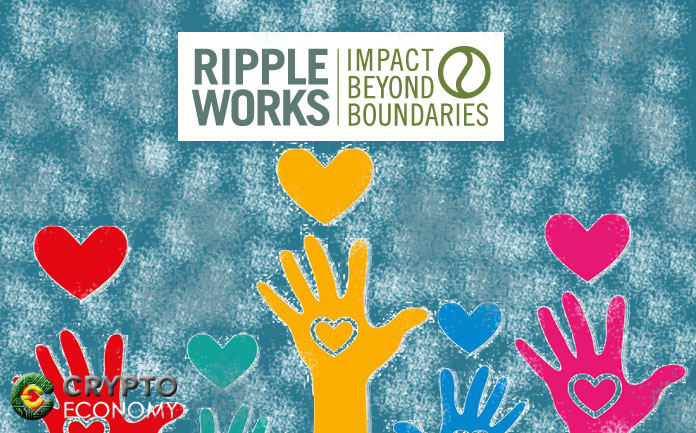 The program will collaborate with the non-profit organization RippleWorks, which has worked in more than 50 countries for various social causes, including medical aid, education and healthcare.
Regarding the funds, the initiative's overall budget is currently around $ 105 million, of which 80 million were already used for various projects, while the remaining 25 million will be allocated in further educational programs, under the name of this initiative.
Social work
Although the news just announces the formalization of its social giving program, the truth is that Ripple has been working on this initiative for quite a while – in fact, of the 105 million dollars the company has allocated for said program, 80 million have been already donated to several projects.
Last June began the "Universities Blockchain Research Initiative" (UBRI), to which Ripple donated 50 million dollars, divided among 17 universities around the world, in order to promote research and strengthen the adoption of Blockchain technology.
Princeton, MIT, Berkley, University College London, Korea University and Australian National University College are some of the universities that benefited from the funding.
Additionally, in March 2018, Ripple gave $29 million to the educational website Donorschoose.org, a nonprofit American organization that funds public school classrooms projects, backing nearly 35,000 classroom developments.