BitConnect's Head of Asian division Divyesh Darji has been arrested at the Delhi airport in India, following his landing from an airplane coming from Dubai, for his allegedly participation in a multi-billion scam made known in the first quarter of this year.
Restrospective
BitConnect start operating in November 2016, as an open source bitcoin and crypto community platform, designed to provide multiple investment options on cryptocurrencies.
The company – launched after Indian first ministry Narendra Modi, announced a demonetization plan that would withdraw high denomination bills (500 and 1000 rupees) from circulation – worked as a Ponzi scheme in which funds would be blocked for a set amount of time, then returned with high interests rates, promising additional benefits to investors who managed to get new users to the game.
In January this year, BitConnect shut down its operations in compliance with the ruling of US financial watchdogs, following the confirmation of the project as a scam in which hundreds of investors lost their money, as well as the steal of more than 880 billion Indian rupees – which equals to US $ 12.6 billion.
This fact only asserted what several specialist within the crypto community warned of when labeling the project as a fraud, for the benefits offered by the platform were almost impossible to comply with.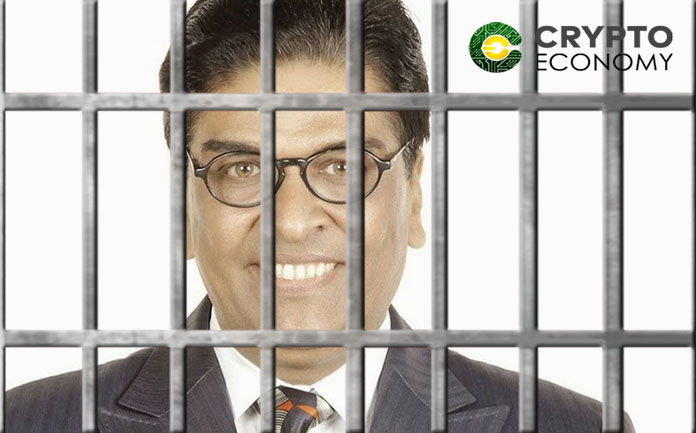 High-profile fraudulent scheme
Once BitConnect stopped working early this year, a series of felonies including kidnapping, robbery and extortion – among which was involved the now-detained Divyesh Darji, as well as Shailesh Bhatt and Satish Kumbhani – came to light.
Bhatt, a businessman whose operation center is based on Surat, Gujarat, filed a complaint for fraud, scam and extortion against 11 individuals, including BitConnect promoters.
The police investigation revealed not only the multi-billion scam, but also the fact that Bhatt had kidnapped several BitConnect promotors and extorted them. Later, the authorities recovered around 169 bitcoins and more than 8kg of gold, all in Bhatt's possession.
Posteriorly, Bhatt was kidnapped by the superintendent of the Surat Police, Anant Patel, in complicity with eight more polices, and the allegedly participation of an ex-member of Gujarat ruling party, who is still fugitive from justice.
As the police investigation keeps on, new hypothesis suggesting an even bigger scam arise.
In light of what happened, Tradesatoshi – the only cryptocurrency exchange in which BitConnect's token was still offered – announced last week it will be delisting it from its platform next September 10.