The Wall Street Journal accused Tether of not adequately backing its stablecoin, USDT. In response, Tether has termed the report a series of unsubstantiated conclusions. Moreover, Tether said that the WSJ has tried to discredit Tether's efforts and dedication to maintaining transparent communication with its consumers.
In its press release, Tether pointed out that BDO is not Tether's own accounting firm, as it is misquoted in the article by WSJ. BDO is an independent firm and falls among the top 5 audit firms in the industry. Therefore, it will have unrestricted access to Tether's required information and data. Moreover, the company will continue to share its attestations despite the propagated campaign of the media against the stablecoin asset company.
Tether Highlights Wrong Facts in the WSJ Article
Since the US Treasury has maintained its status as the top safe asset for decades, Tether viewed the belief that T-Bills are an unsafe asset as ironic and contradictory. In addition to this, the renowned firm also pointed out that assuming Tether's business is not profitable is baseless. Even though it has been profitable for several years, it never disclosed any equity.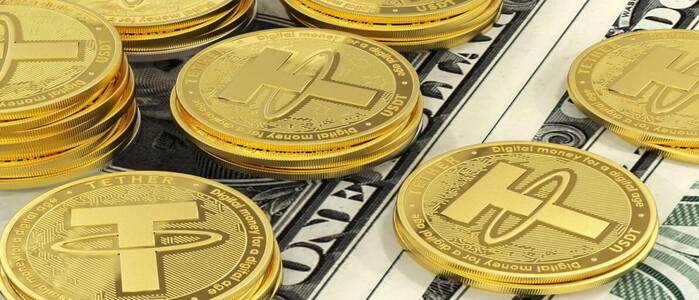 Also, Tether's Consolidated Reserves Report has been approved and accepted by several stakeholders and business analysts. The margin of Tether's reserves also applies to several other stablecoins in the market. Thus, it highlights the propaganda of WSJ to single out Tether and damage its credible reputation in the market.
Additionally, the firm states that it has not had an audit, and it has been vocal and honest about it. Nonetheless, the stablecoin offering company is working towards an audit. It also pointed out that all rival claims of having an audit are false because there has been no such audit.
Tether further commented on WSJ's narrative of the margin of failure in Tether's business model. The company stated that any efforts from hedge funds to hurt Tether's liquidity have gone in vain. It shows that these firms misunderstand the fundamentals of the organization.
Tether has re-emphasized that it was able to redeem more than $16 billion of issued tokens in recent months. Even though international accounting standard setters have not provided a standard for digital assets like stablecoins, Tether's audits and attestations are similar to any other business. However, the company offers utmost transparency under the International Financial Reporting Standards. It is also committed to maintaining its position at the top of the stablecoin market.