There has been a recent announcement from Telegram's CEO which highlights the company's desire to be part of the Web3 world in a big way.
It was announced by Pavel Durov on his Telegram channel, which can be accessed by clicking here. His enthusiasm for the new achievements is evident in the way he talks about them.
In the announcement by TON, it has been announced that they recently conducted a successful auction for a domain/wallet name which is big news. In addition, wallet.ton was sold for a record 215,250 Toncoins (the equivalent to $261000), as well as casino.ton for $244000.
New Opportunities for the TON
In a similar manner to how TON has been able to achieve these results, imagine what Telegram can achieve with its 700 million users if it puts reserved usernames, group links, and channel links up for auction. It would be possible for all four-letter usernames, such as @bank, @club, @game, @gift, etc., as well as millions of catchy t.me addresses, such as @storm or @royal, to be sold.
It is important to note that the news comes with suggestions about implementing more decentralized products on the Telegram platform, as mentioned above. As far as usernames, emojis, and channel names are concerned, it is possible that a new marketplace will be established.
There would be a new platform that would allow users to transfer usernames to interested parties in protected transactions – with ownership secured by smart contracts based on NFTs that would be administered via the blockchain. As this marketplace grows in popularity, we may see other elements of the Telegram ecosystem being added to it, such as channels, stickers, or emojis.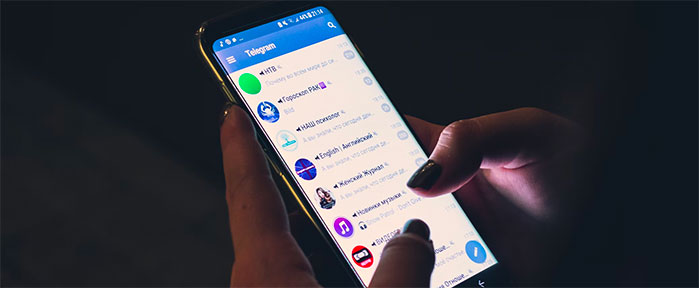 If one is looking for a technology that can scale and be fast, TON probably has the best technology to host such a decentralized sale. A bulletproof smart contract can be written by the Telegram team for TON to ensure security.
This is because the team that invented the smart contract language was part of that group. The Durov team also intends to use TON as the underlying blockchain for the future marketplace, so they may try it out as a blockchain.
There are many signals that market participants will receive from Telegram using TON as its foundation blockchain for future Web3 plans going forward.
TON investors may be able to use this signal as a buy signal. In addition, if everything goes according to plan and Telegram is able to launch its marketplace on TON successfully, a lot more and more projects may find their way onto this blockchain.
Even after the lawsuits and challenges of the GRAM network development, it's clear that Telegram's ideas regarding blockchain aren't going away. I am confident that they have found an excellent alternative to enter the industry as they are working hard on their products.