The Ministry of Agriculture, Fisheries, and Food in Spain have recently announced its plans to utilize distributed ledger technology in its goal of developing and preserving the forest industry.
The ministry plans to collaborate with ChainWood operating group to achieve this goal. ChainWood, which will be in charge of the project, is a group of eight partners from across varying Spanish regions including Galicia, the Community of Madrid, Andalusia, Castilla y Leon, and Asturias. ChainWood has a vision of using blockchain technology to improve traceability and efficiency of the wood supply throughout the Spanish country.
The group was created with funding by the said Ministry of Agriculture, Fisheries, and Food, the Directorate General for Development Rural and Forest Policy, and the General State Administration, with a total subsidy of 93,350 euros.
The different partners have already met in Santiago de Compostela and Madrid to discuss the project and the prospects of the distributed ledger technology as it relates to forest conservation. The group believes that the technology has the potential to upend the current processes being used in forest development and conservation.
Such processes include the creation of solid wood, disintegration, cellulose paste, and biomass processes. Blockchain can improve transparency according to ChainWood by utilizing innovations such as machine learning, big data, cryptography and artificial intelligence (AI). The partners decided to develop a cloud-based software that will be secured through cryptographic techniques to ensure transparency and accountability.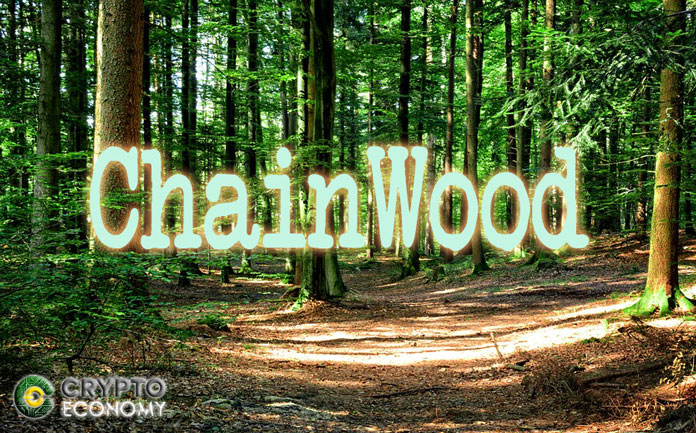 ChainWood announced that once the software platform has been developed, it will be first tested in three regions for three different tree species. The test will be run on Castilla y León with the poplar, Asturias with the chestnut, and Galicia with the oak tree. Once the pilot programme proves successful, then the project can be rolled out to other sectors of the forestry industry.
Spain is, however, not the only country that sees the potential of applying the distributed ledger technology in forest conservation. Back in August, the Chinese government in the Northern Province of Sichuan signed a strategic contract to form the Hangzhou Yi Shu Blockchain Technology Co., Ltd that will be instrumental in forestry economic development and industrial poverty alleviation.
In fact, several communities in Spain are embracing the new age technology and researching ways to apply blockchain to solve some of their social and economic challenges. For instance, in Aragón, the government has recently announced plans to employ the blockchain technology in public administration processes. More use cases for the technology are yet to be discovered but these developments prove that the distributed ledger technology has a bright future.