With multiple hacks that has stunned the country's financial sector, the government of South Korea is working on a regulatory framework that will impose certain standards on exchanges in the country. The country's regulators recently revealed that a bill is on ground to ensure that recurrence of hacks is forestalled.
On June 19, Bithumb, the country's largest exchange posted on its website that its security was bridged by a hack causing losses of $ 31 million. This was 9 days after another exchange in the country, Coinrail was hacked resulting in losses of about $40 million. Bithumb is the country's second largest exchange while Coinrail is the 7th largest exchange in South Korea.
Interestingly, Bithumb has been under investigation for week by government regulators after declaring profits that showed a 171-fold increase. Media reports on June 8 showed that the exchange has been cleared of wrongdoing though asked to pay $28 million in taxes. The hack on the exchange came at a time it has had some reprieve after months of government backed audit and investigation.
Choi Jong-ku, the chairman of Financial Services Commission, South Korea's top regulator speaking about the Bithumb hack said, "In order to prevent this, we need to make the [crypto] transaction system stable and strengthen the protections of the traders of virtual currency handling businesses."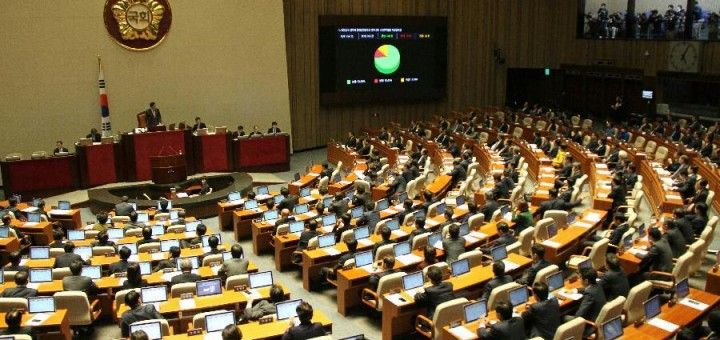 He said that an amendment of an Act is in the works to ensure that regulators keep a close eye on the exchanges and their activities.
Newspim, a local media reported that exchanges are presently in the "blind spot" of regulators. The publication said that an amendment will enhance the report system of the exchanges. It continued by posting "This will block illegal money laundering using virtual currency exchanges and enhance the rules for transactions with commercial banks in cooperative relations such as opening virtual accounts."
According to sources close to the FSC, the revised bill will have cryptocurrency exchanges classified as "virtual currency handling businesses" with the responsibility to prevent money laundering imposed on them.
"If the bill passes the National Assembly, a virtual currency exchange must be obliged to report to the Financial Intelligence Unit (FIU) as a virtual currency handling business and be regularly supervised by the FIU," the news media said.
Son Sung-eun, FIU's Director of Planning and Cooperation Team, said that the agency would not allow cryptocurrency exchanges to become a hotbed for money laundering and other illegal activities.
The new regulation also would require that exchanges preserve all transactional data relating to high volume deals and customer confirmation for a minimum of five years.
Penalties for flouting of the new regulations range from dismissal of officers to suspension of operations of the exchange, warnings and corrective orders.
FIU manager, Kim Ji-woong said "The defendant's fines will be charged at 30 million won [~$27,077] if the virtual currency provider does not go through the customer verification process or does not check or report suspicious transactions."
These new Act, does not necessarily mean that virtual currencies have been legalized in South Korea, says Hong Sung-ki, Vice Director of Virtual Currency Countermeasures.