The SEC chairman, Jay Clayton has defended the activities of the agency saying that it will help rather than harm the cryptocurrency ecosystem. Mr Clayton made the assertion at a lecture at Princeton University. the event which held on Thursday was titled "Cryptocurrency and Initial Coin Offerings" had Mr Clayton deny that all initial coin offerings are fraudulent.
He had earlier been asked if the actions of SEC towards the fundraising method was indicative of its fraudulent nature. His reply was an "Absolutely not". This is a departure from his most prominent stance when he said months earlier that all the initial coin offerings he had viewed qualified as selling security.
While addressing students in the forum, Mr Clayton made it clear that his agency is not anti blockchain, rather they have to do what they must to see that investors are protected. "Distributed ledger technology has incredible promise for the financial industry. The work of SEC would contribute to the maturity of the sector". According to him, the government has always moved against fraud wherever and whenever they have been found and the ICO market wouldn't be different.
On whether the actions of SEC have had adverse effects on the ICO and cryptocurrency ecosystem. Clayton said that he hoped not, "The activities of SEC would rather help strengthen the new method of fundraising. ICOs were being used for fraud and that necessitated government intervention at some points". The chairman said if SEC had not moved to stop the use of ICOs for fraud, the regulatory pendulum would have swung in a way that would have limited the prospect of the novel fundraising method. Indicating what the crypto community has always wanted to avoid.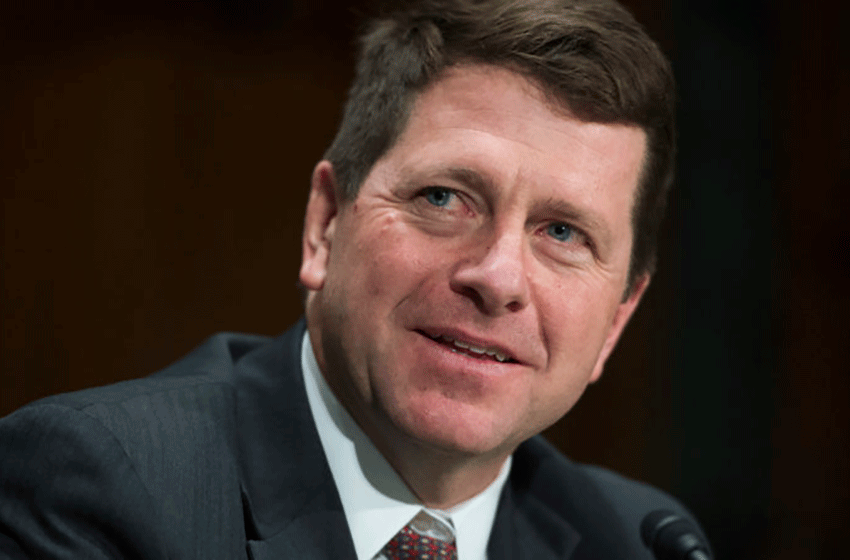 Mr Clayton had earlier stated that one sore point with issuing entities have been the designation of the so-called utility tokens with the purported intent to keep them away from securities laws. He said that most of these tokens have been proven to be securities. Saying, "When startups offer something that depend on the effort of others, it should be regarded as security".
He however explained that definitions and classifications are not static and that what is security may become utility with time while a utility could become a security as it evolves. "What we find is that the the use of a token could evolve towards or away from a security". This is consequent on the changes that the industry undergoes.
Mr Clayton's speech at Princeton came days after SEC's charge against co-founders of Centra Tech for selling unregistered securities. The company is among a number of others that have been clamped down on by the agency. Centra founders Sohrab Sharma and Robert Sharka were charged for fraud after the company raised $32 million in an ICO that the agency dubbed "Sale of unregistered securities".