There have been significant strides taken by market participants that are interested in introducing a Bitcoin ETF to the US financial markets. These were the sentiments shared by the Securities and Exchange Commission (SEC) Chairman Jay Clayton on Monday during an interview with CNBC.
Clayton, recognizing the improvement of the proposals by some applicants, said that there are still some concerns towards the same that have to be addressed before the commission can approve a Bitcoin ETF.
The concerns still revolve around the custody and price manipulations, the same issues that the commission has had concerns about for a very long time.
Bob Pisani, a presenter with CNBC asked the question of whether businesses are any closer to satisfying the SEC's concerns and here are Clayton's remarks:
"The short answer is yes. But there's — there's work left to be done. Those were not trivial questions. How do we know that we can custody and have a hold of these crypto-assets? That's a key question. And an even harder question, given that they trade on largely unregulated exchanges, is how can we be sure that those prices aren't subject to significant manipulation? Now, progress is being made but people needed to answer those hard questions for us to be comfortable that this was the appropriate type of product."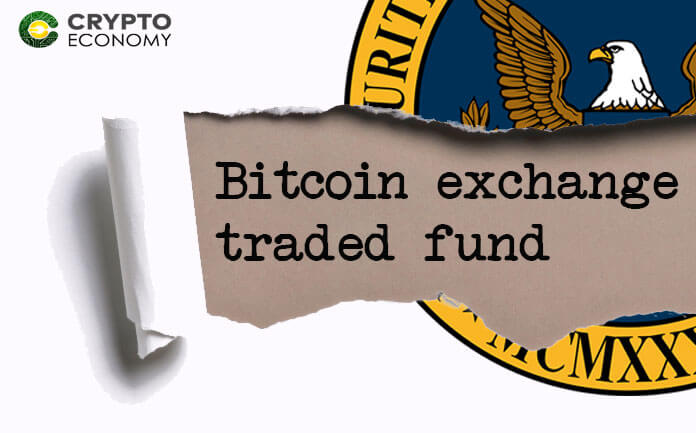 These remarks come only a few weeks to the deadline to make a determination on whether or not to approve a Bitcoin ETF from two applicants: Bitwise which is seeking to list its Bitcoin ETF on the NYSE Arca Exchange and VanEck/Solid X partnership to launch a Bitcoin ETF on the Cboe BZX. The decisions for these products are due on October 13th and 18th respectively.
On these dates, the SEC will have to make a decision whether to reject either of them or both outright or allow the launch of the first US-regulated Bitcoin ETF.
Both applications for a proposed rule change have suffered expected delays since their applications were submitted early this year. VanEck's proposal actually goes even further back to 2018 when it first made the application and withdrew it during the December/January US government shutdown only to resubmit the same proposal a few days later.
However, before these dates, another similar decision is due from the commission on a newly submitted Bitcoin ETF proposal from Wilshire Phoenix's United States Bitcoin and Treasury Investment Trust. It's slated to be decided upon on September 20th. However, for its case, there's a possibility to be delayed further if need be by the commission.
It is hard to imagine a positive decision on the pending proposals given the remaining timeline between the times the commission chair gave his comments to when the decision is to be announced. There is now a higher probability of an outright rejection of both proposals which will again send the proposers back to the drawing board.