As we have covered, the Supreme Court of Russia admitted an appeal against St. Petersburg City Court's decision of blocking crypto-website bitcoininfo.ru. Now, the highest tribunal of that country has ordered to review this blockade, as informed by the Russian legal information agency RAPSI.
Back in 2016, the Vyborgsky District Court of St. Petersburg granted prosecutor's request to block the aforementioned webpage, alleging that information about bitcoins violated Russian legislation due to being "a mean of virtual payment and accumulation" that threatened "the rights and legitimate interests of an undefined circle of persons by allowing them access to illegal information."
In essence, the claim is based on the fact that only the Russian ruble is allowed in the Eurasian country, while the introduction of other forms of monetary units or money surrogates are strictly prohibited. Since bitcoininfo.ru was supposedly spreading information on this and other cryptocurrencies, it was shut down after the ban.
As per the report, the website's owner was not invited to the initial trial, nor was notified of the court's decision, becoming aware of it just after blocking the access. When representatives of the defendant tried to appeal the decision, the Court refused to hear it, explaining that the window to do so had closed by that point.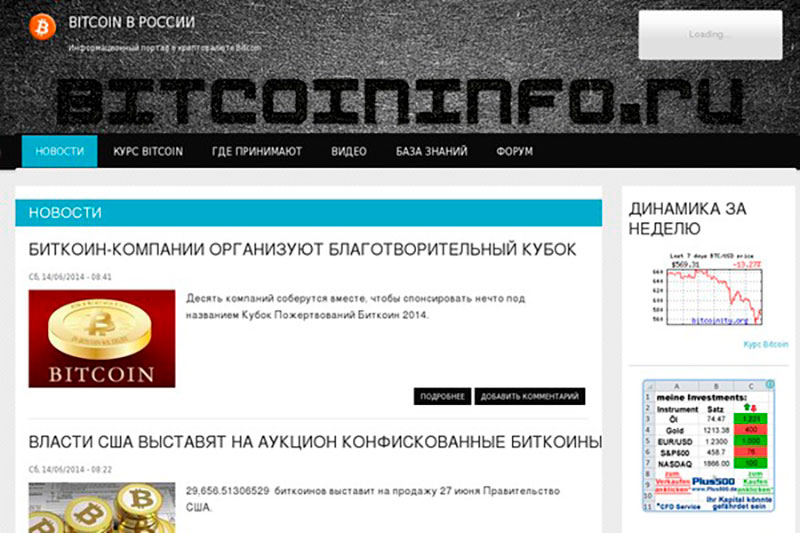 Without that opportunity, the defendant's next step was to come to the country's Supreme Court. One of his attorneys, Sarkis Darbinyan, explained that the appeal was based on the fact that the webpage did not engaged on crypto-trading operations nor allowed visitors to do any transaction whatsoever, and the Russian legislation doesn't prohibit the spread of information about them.
Precedent
The sole fact that a case of this kind made it to the Supreme Court is important, according to Darbinyian, who thinks that the outcome of this case could set a precedent that will impact on the crypto space within Russian territory.
On March, the same city court reviewed a similar appeal, overturning a decision made by the court of first instance to block 40 cryptocurrency-related websites. If the outcome repeats in this case, then all of the webpages that were affected under the same argument could resume operations within the borders of that nation.
Despite being a delicate thread in Russia, lawmakers are considering proposals made by members of the Ministry of Economic Development to make flexible regulations on cryptocurrencies, such as not taxing transactional profits and personal income from these virtual assets, as well as increasing the investment limit in ICOs from 50,000 to 500,000 rubles.