Russian presidential candidate and Business ombudsman Boris Titov thinks of the Ministry of Finance's recent draft law on regulating virtual financial technologies as being excessively strict.
Titov spoke through his press service about how the financial watchdog's proposal was harsher than other countries' approach. "The Finance Ministry's proposals present a much tougher regulation than in Japan, Switzerland, Belarus, (and) Armenia. That is, in all countries that have adopted some form of legislation. It would be better not to adopt anything than to adopt such legislation," said the ombudsman.
He believes that the government is afraid of the blockchain technology, for it allows users and people in general to act as some sort of comptroller over officials, "which they do not like, of course."
Last Friday, the aforementioned governmental institution made public a draft bill aiming to identify and define items in the cryptocurrency space – like tokens, smart contracts, and cryptocurrencies – as well as regulate it, including in said legal framework all of initial coin offerings (ICO), crypto-trading, and mining.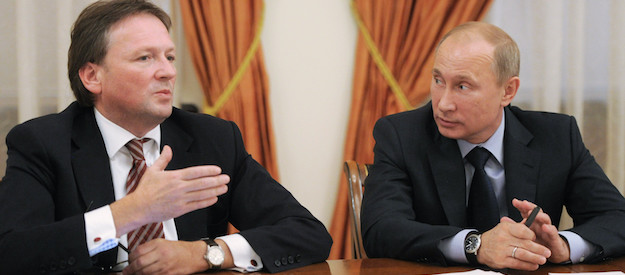 With said regulation, people who want to mine will have to register with the government, either as a self-employed or via a company, as the mining activity will be treated as a form of entrepreneur, relatively similar to the way the Venezuelan government is trying to do in that country, where there's still uncertainty about the legal status of current miners, with some of them arrested and having their mining equipment confiscated.
The same report notes that the bill doesn't talk about using these virtual coins as a payment method, although the Finance Ministry stated that it will have it under the concept of "money surrogates", establishing due responsibility for their use as a way of payment. It is worth outlining that said proposal is in its final stage of development.
This draft is alleged as a step forward on legal mainstream adoption of cryptocurrencies in Russia, considering that before this, the government didn't take this technology seriously. But as the crypto-fever spread across all the territory, it started to gain Russian president Vladimir Putin's attention, to the point he decided to take measures in order to bring this space into regulation and even thinking of issuing their own cryptocurrency.