Democratic presidential candidate Robert F. Kennedy Jr. revealed ardent plans to include the gradual backing of the U.S. dollar with Bitcoin (BTC) in an effort to re-stabilize the American economy. He also proposed to end capital gains taxes on Bitcoin earnings.
In an event organized by the Heal-the-Divide PAC on July 19, Kennedy Jr. expressed his eagerness to include Bitcoin (BTC) in the broader financial ecosystem, if elected president, in the upcoming 2024 United States elections.
He proposed specific BTC-focused policies such as backing the U.S. dollar with BTC and making Bitcoin profits exempt from capital gains taxes. Kennedy, who announced his candidacy in April,  assured that American citizens will not be liable to pay taxes on Bitcoin to US dollar conversions.
RFK Jr. Announces Bold Plan to Back ~1% of T-Bills With Bitcoin, End Bitcoin Taxes pic.twitter.com/pBZcrjxXoj

— Joe Consorti ⚡ (@JoeConsorti) July 19, 2023
What are the Bitcoin-Focused Proposals?
Speaking at the event, Kennedy proposed a plan to introduce a gradual transition towards backing a portion of the U.S. debt obligations with hard assets, including gold, silver, platinum, and Bitcoin (BTC). If implemented, this could potentially boost the strength of the dollar, control inflation, and eventually help in the upliftment of the economy.  The presidential candidate said,
"My plan would be to start very, very small, perhaps 1% of issued T-bills would be backed by hard currency, by gold, silver, platinum, or Bitcoin. Depending on the outcome, we will increase this. What this will do is, it will ironically help save the US dollar."
RFK Jr. Outlines Presidential Plan To Partially Back New Public Debt Issuance With Bitcoin & Precious Metals, Exempt BTC From Capital Gains Tax

*links below*

"My plan would be to start very, very small, perhaps 1% of issued T-bills would be backed by hard currency, by gold,…

— Dylan LeClair 🟠 (@DylanLeClair_) July 19, 2023
Additionally, he assured that American citizens will not be liable to pay taxes on Bitcoin to U.S. dollar conversions. This would spur investment and incentivize ventures to grow their business in the United States. Entrepreneurs can receive payments in more currencies, which in turn will help them get better financial coverage and a liberated financial connection. Kennedy declared,
"The benefits include facilitating innovation and spurring investment, ensuring citizen privacy, incentivizing ventures to grow their business and tech jobs in the United States rather than in Singapore, Switzerland, Germany and Portugal,"
Kennedy Vows to End Operation Choke Point 2.0
Kennedy not only spoke regarding the inclusion of Bitcoin in the US economy but asserted to put an end to the current policies of the Biden administration, dubbed "Operation Choke Point 2.0" to punish banks that are dealing with digital assets.

For the uninitiated, Operation Choke Point 2.0 is the alleged coordinated effort by the Biden administration to cut the cryptocurrency industry. In the recent past, the current administration has taken aggressive enforcement actions against crypto-focused companies and digital tokens, targeting the largest crypto exchanges in the world, Binance and Coinbase.
The nephew of JFK is not the only presidential candidate to have criticized Biden's anti-crypto stance. Earlier this year, Republican Presidential candidate Ron DeSantis had  echoed in the same tune,  warning the Biden administration has "it out for bitcoin" and could end up "killing it" completely.
Pro-Bitcoin Stance
However, this is not the first time Kennedy has voiced his support for the largest digital asset. On April 11, he expressed Bitcoin (BTC), along with other cryptocurrencies is less vulnerable to market volatility and government policies due to its decentralized nature.
The presidential hopeful explained that with Bitcoin, people get the liberty to exchange value without intermediaries which translates to greater control of funds and lower fees.
Furthermore, Kennedy Jr., a scion of one of America's foremost political dynasties and the Democratic Presidential candidate in the 2024 election emphasized that digital tokens provide a "safe haven" or act as an escape route for the public from the dangers of traditional financial bubbles, He, further, highlighted how Bitcoin (BTC) will accelerate the economic and social development of the United States as well as the global economy.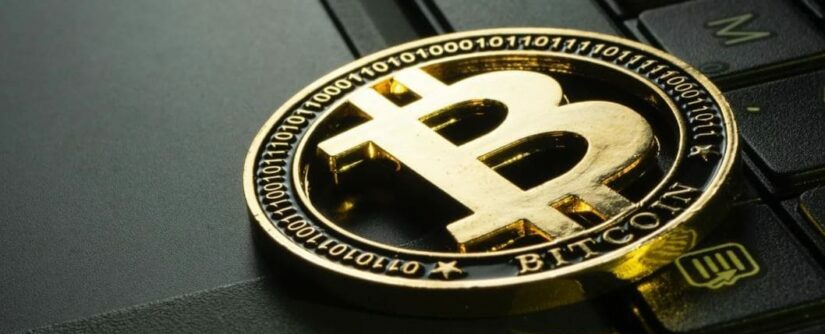 Will Bitcoin Adoption Surge if Kennedy Wins?
With his pro-crypto stance, it seems, Kennedy has struck the right chord with voters. A June poll by the Economist and YouGov found that he had a net favorability rating of 19 percentage points, compared to Biden and former President Donald Trump.
Given his status, Kennedy Jr.'s perspectives on Bitcoin (BTC) and other cryptocurrencies are of considerable importance to the industry. For instance, if he is successful in his presidential bid and implements the pro-bitcoin policies, it could potentially lead to greater adoption of the flagship token and other digital coins as an alternative to government-controlled digital currencies.