Ripple has reached a historic milestone this January 3, when its market cap not only attained a value of $ 100 billion, but also surpassed it by adding $ 20 billion more in the time span of that day.
Charts of the aforementioned site indicate that, at 02:29 UTC, the XRP managed not only to break the $ 2.50 barrier – quoting by that moment at $ 2.58, thus hitting an All-Time High right there – but recording the aforementioned milestone in its market valuation. Since then, it has maintained a bullish trend that – at press time – prices its USD/XRP exchange rate at $ 3.81 (hitting another All-Time High), and adding an extra $ 20 billion to its total value. This makes Ripple the second cryptocurrency to achieve a $ 100 billion market cap, being Bitcoin the first one.
Arrington's XRP hedge fund going live could have something to do with this movement
This impressive rally followed after TechCrunch founder Michael Arrington, announced via twitter that his cryptoasset hedge fund, Arrington XRP Capital, was "live and trading". This fund, albeit not being the first of its kind, has the particularity to be denominated in XRP, allowing investors to buy shares of the fund and, in exchange, they'll be receiving distributions in Ripple's tokens. It will also look for ways to sustain payments of fees and salaries in XRP.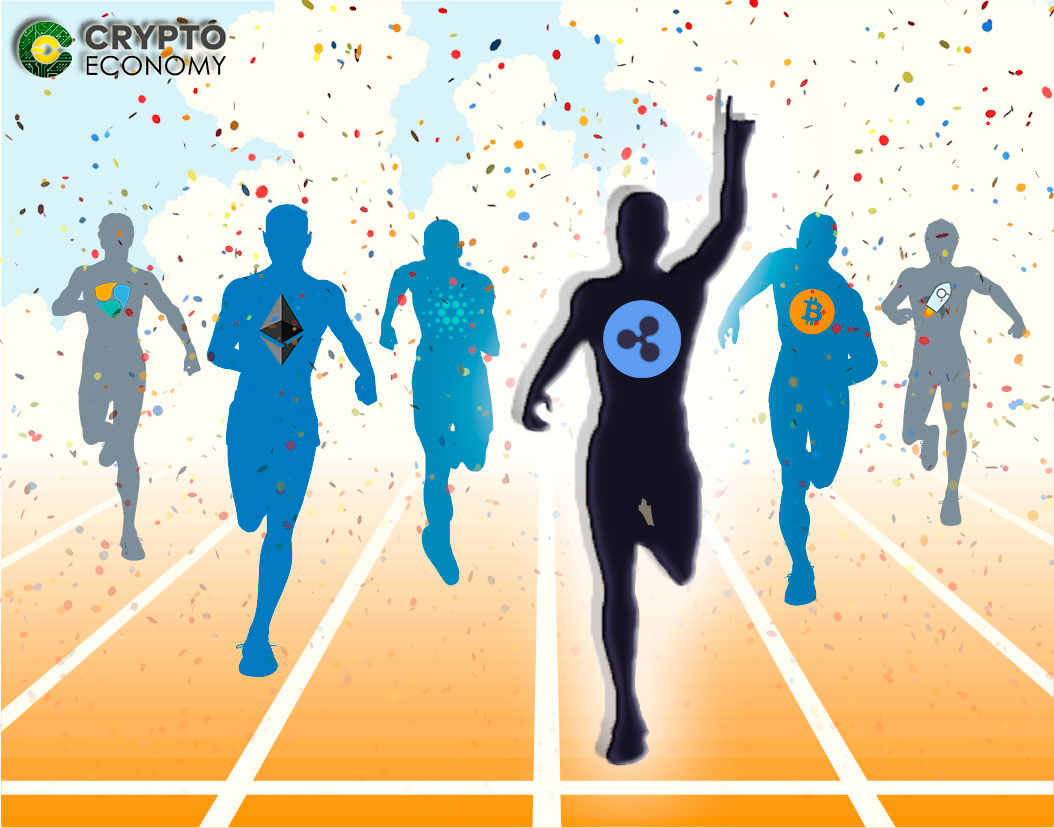 As a result, the cryptomarket has been pretty much active around Ripple, with South Korean market being the most active regarding this. According to data of different exchanges around the world (collected by CoinMarketCap), the Asian country is reported to have concentrated the majority of the daily trading volume of XRP, with Bithumb being the one with most transactions volume processed, reported at $ 2.74 billion in its XRP/KRW exchange pair (at the time of writing this), while Coinone and Korbit are processing $ 530.89 million and $ 350.44 million, respectively.
Other factors that could be influencing Ripple's recent take off are the media coverage this virtual coin has been receiving lately, as well as fear of missing out (FOMO) sentiment among South Korean investors and cryptocommunity, driven by such pumping in XRP price per coin.
Previously we had covered the new of tests that would be conducted by international financial institutions regarding cross-border payments – using Ripple's platform – were a key factor in the bullish movement it was taking place at that moment, so it's probably that the conjunction of these announcements are driving people's money to be poured on this cryptocoin.
Either way, this day will be remembered as the day a second cryptocurrency achieved a market valuation of more than $ 100 billion, joining the world's most valuable digital asset in this historic milestone.