Designed as a meeting of the top names in the digital currency and blockchain world, Swell is an invention by the Ripple team. The programme was born from customers request that Ripple brings together leaders in banking and blockchain who are committed to transforming the way the world moves money today.
During The Future of Commerce Swell session, the former eBay Chief Product Officer and Fortune Senior Writer, R. J Pittman, and the Ledger Editor Robert Hackett took the stage. Pittman discussed some of eBay's early discoveries in tackling cross-border payments.
Pittman pointed out that eBay is among the largest cross-border trade companies in the world -Sharing that the very first transaction on eBay was a cross-border remittance. Today eBay spins around 190 countries, including some in Africa.
Pittman admitted though, the challenges and obstacles of cross-border transactions are quite laborious. He feels that there might still be an opening to improve global experience in the coming days.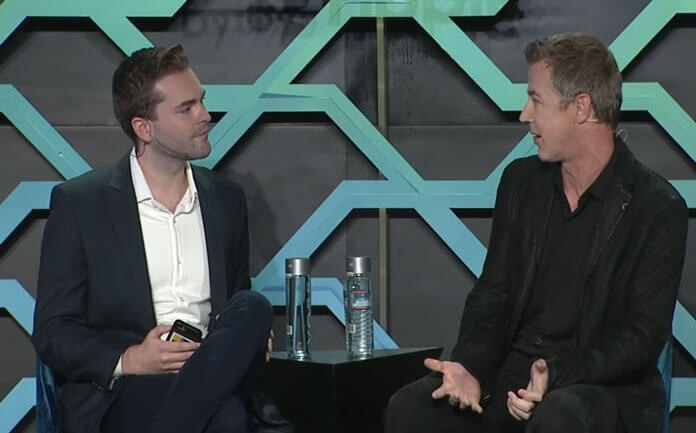 How Blockchain can learn from eBay
When asked by Hackett what role blockchain might have in addressing the challenges, Pittman related his response to his previous work experiences. He compared blockchain to MapReduce, the core component of the Apache Hadoop software framework.
MapReduce was first formulated by Google to reduce the purpose of serving Google's Web page indexing. It replaced earlier indexing algorithms. His point was that blockchain employs a similar decentralized approach that can reduce the hurdle in payments and create more efficiency and higher speed.
Pittman also pointed out that the Interledger Protocol [ILP] has the potential to enable the same scale and growth as the original web protocol. ILP provides for routing payments across different digital asset ledgers while at the same time protecting senders and receivers from the risk of intermediary failures.
Pittman presumed saying that eBay's goal is to;
"make the technology so powerful that it simplifies access and engagement for everyone."
He believes that ILP and blockchain can make true point-to-point transactions and payments possible despite it being hard to create liquidity for quick global trading.
The protocol is used by Ripple Labs to connect banks systems across borders in its products. ILP reduces transaction cost and time taken to process cross-border remittances.